Social Revolution: Bloggers Dominate Online
Jinfo Blog
Friday, 1st December 2006
Item
Bloggers may not rule the world (yet) but they do wield surprising power. They can turn elections, expose scandal, and shift public thought. Blogging, and the social media it's part of, is growing ever more prevalent, and, therefore, powerful. When blogging pundit Robert Scoble, now at PodTech, spoke at Online Information 2006 in London, he said he thought they're becoming as powerful as the BBC.
Bloggers were certainly better represented than the BBC at this year's Online held 28-30 November, which is why there's no better source to turn to for analysis and reports of the event. While speakers and exhibitors were murmuring about the social media revolution, teams of people -- including those paraphrased and quoted below -- were there jotting notes and thoughts about what they saw and heard.
Two in one
These are the people who gave rise to the conference's theme 'Preparing for Information 2.0', which was also reflected in the melding of the standard information conference with Information Management Solutions (IMS) 2006. As Chris Armstrong, owner and managing director of Information Automation Limited (IAL) in Aberystwyth, Wales, says, 'From the conference floor, this year, the talk was of "Search" and wikis and social software; open access and social networking. On the exhibition floor it was all networking too!'
Bobby Pickering, a blogger for Information World Review, noticed how huge the sprawling space was with all of the exhibitors <http://blog.iwr.co.uk/2006/11/online_informat_1.html>.
'The first thing that strikes you about this year's Online Information Show at Olympia is just how big the brand new IMS Show is', he says. 'Taking up over a quarter of the floor space in the main hall, this "sister" show has put down a solid marker and looks destined to grow rapidly in future years'.
Don Hawkins, a columnist at Information Today, reflected on the two conferences under one roof in his entry in the Information Today blog <http://www.infotodayblog.com/2006/11/blog-preview.shtml>. He wondered if it marked a trend and if the split was a new way of thinking for conference organiser VNU.
'I think the answer to the first question is probably, "Yes"', he says. 'ITI did it with their Info-X conference last year in New York, which had five co-located conferences, and it has long co-located the Internet Librarian and Internet@Schools conferences'.
Opening remarks
Kicking off the conference was Thomas Stewart, editor-in-chief of the prominent management journal the Harvard Business Review. [If you missed Stewart's opening keynote speech, you can read about his work in the previous issue of the FreePint Newsletter <http://www.freepint.com/issues/231106.htm#feature>].
Michelle Manafy, editor of EContent magazine was there and documented the speech in her entry in the Information Today blog <http://digbig.com/4qcyh>:
'Stewart ... sees three types of "knowledge": instilled (yielding smarter products), distilled (knowledge turned into a product), and black box knowledge services (we know a lot about what we do and can help you do it too). I'd extend it to content: knowledge collected as a by-product of your employees' work or better, as a by-product of how your customers use your product, services or even content can help you work better and offer them more'.
Stewart was joined in his expertise in knowledge management by keynoter Dave Pollard, founder and principal of Meeting of Minds and Canada's first CKO. His Social Networking speech reflected many of the major presentations and break-out sessions. It was an examination of how to use social networking to open up knowledge-sharing in organisations. He goes much deeper into his innovative thoughts on his personal blog How To Save the World <http://digbig.com/4qcyj>.
'I thought it might be worthwhile ... to blog about some of my personal emerging thoughts on the subject of social networking', he writes. His series of posts on the subject reflect much of current thought on social networking, in addition to introducing new applications.
Digging deeper
Much of the thought on the exhibition floor and smaller theatres reflected what was going on in the upstairs conference rooms. Bobby Pickering from the IWR Blog wrote about some of the exhibitors, but especially notable launches <http://blog.iwr.co.uk/2006/11/some_standout_h.html>, including 'The Institution of Engineering & Technology, [which] has launched an online archive of Digitised Journal Backfiles, with back issues of some journals dating back to 1872'. And Proquest: 'To celebrate the 10th anniversary of Literature Online, its academic full-text and reference resource for English language literature, Proquest has hooked up with Oxford University Press to include search results from reference titles in its ORO (Oxford Reference Online) collections'.
The blog at Managing Information magazine also highlights some of the important launches and announcements <http://digbig.com/4qcyk>, such as 'Global business information publisher, Euromonitor International will be launching two new products at the show', and 'DocZone.com will be demonstrating the newest release of its integrated "Software as a Service" platform'.
Many speakers have mirrored their presentations at their blogs, which is particularly useful for people who attended some of the standing- room-only events. Marydee Ojala, editor of ONLINE magazine, explains <http://digbig.com/4qcym>: 'Down on the exhibit floor experts are sharing their knowledge with attendees who haven't paid to attend the actual OI conference. Since there are many more people who pay nothing to attend the exhibition than who pay the premium price for the conference, some of these sessions on the exhibit floor are vastly over-full. For Jill Fenton's on financial services information sources, I ended up sitting on the floor'.
Journalist David Tebbutt gave a presentation about OPML (Outline Processor Markup Language), which is more thoroughly explained in his blog entry "OPML explained: 6 minute screencast" <http://digbig.com/4qcyn>.
Some exhibitors have been blogging about their own announcements or curious marketing decisions. VYRE, for instance, ostensibly there to promote their Unify 4.3 software at its stand, talk about their Viking -- the guy with the bad wig and plastic helmet who paced the corridors<http://digbig.com/4qcyp>.
Some big exhibitors were notably absent from Online [See the chart on the number of exhibitors at Online over the last five years], but are still active talking about developments on their blogs. Daniela Barbosa from Factiva talks about that company's new Factiva Search 2.0 <http://digbig.com/4qcyq>, and Reuters, also not at the show, covers trends at its blog <http://blogs.reuters.com/>.
A continued shift
Many attendees commented on the shrinking size of the exhibition floor at the event and continued discussions about the difference between a librarian and an information professional. Some consider this a dialogue that started -- and should have ended -- years ago, but is still a vivid topic.
James Robertson's blog entry "The Real Role of Librarians" in his Column Two: News and Opinion on All Things KM & CM <http://www.steptwo.com.au/columntwo/archives/002285.html#002285> talks about the theme.
'Now, I'm not a librarian,' says the managing director of Step Two Designs knowledge-management consultancy in Sydney, Australia, 'but I don't have to be to spot some of the issues that come up again and again.
'Every statistic shows that the amount of information is growing at a disturbing rate, and the problem of the age is finding and managing the information that we need. This is where librarians should be playing a role, by going back to their original definition, that of the information professional who helps people find what they need'.
The truth is that that's exactly what information professionals do every day. Increasingly, it's what other people are doing as well: finding, producing and parcelling information. Jim Ashling, a columnist for Information Today, listed this as one of the 'fears' he frequently heard voiced at the event.
'Fear: Blogs, wikis et al simply create more noise and overload.
'Response: They're not going away'.
Bloggers may not be a replacement for the venerable Beeb yet, but they have grown to such an extent that no future Online Information may be the same.
---
Number of Exhibitors at Online Information 2002-2006

2006: 272
2005: 250
2004: 248
2003: 224
2002: 261
---
Related FreePint links:
About this article
Blog post title: Social Revolution: Bloggers Dominate Online

Related articles:
What's new at Jinfo?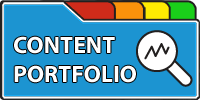 Improve your negotiation position, measure performance of your portfolio of external content, and communicate more effectively with stakeholders.
---
A Jinfo Subscription gets you access to activity-based content to move your projects forward, plus dynamic peer group discussions on meaty topics.
Benefit from our research
Our proven processes, resources and guidance will help your team make the shift from transaction centre to strategic asset.
---
Designed around the most common challenges and pain points for time- and resource-strapped information teams
Optimise your operations
Holistic content portfolio management
Future-proof your information service
Executive-ready communications
---
A tailored overview of our research and active discussion with your Jinfo analyst.
---
Measure your starting point to articulate your strengths and set priorities for future improvements. Assessments gauge risk, capacity, value and more.
---
Read case studies, and start the conversation:
Connect your team with the practical tools, original research and expertise to build and support information strategy in your organisation.
A Jinfo Subscription gives access to all Content (articles, reports, webinars) and Community.