ProQuest announces reorganisation
Jinfo Blog
Thursday, 10th November 2011
Item
It seems that four months after taking the reins as CEO, ProQuest's Kurt Sanford is ready to shake things up at the global information company. In a press release yesterday, ProQuest announced a major reorganisation around six strategic business units, designed to make the company a more agile competitor. In the press release, Sanford, who moved over from running LexisNexis' Global Operations last July, says, "Our momentum is strong and by organising into strategic business units, we will improve our focus on our customers and markets."
The new structure calls for six business units, each led by a ProQuest - or at least industry- veteran: ProQuest Information Solutions will be led by Rod Gauvin; ProQuest Corporate Market Solutions will be led by Tim Wahlberg, who recently moved to ProQuest from Thomson Reuters Corporate Segment; and ProQuest Research Solutions will be led by Rich LaFauci. Its early 2011 acquisition, ebrary, will continue to be in the hands of Kevin Sayar, who has run that company since its inception in 1999, and Boe Horton will lead ProQuest East Asia.
The sixth unit is the newly formed ProQuest Workflow Solutions, led by Michael Gersch who formerly ran the Serials Solutions business unit. The new business unit comprises Serials Solutions as well as Bowker, and according to the release "will focus on opportunities to collaborate around discovery, data aggregation, and analysis service." Only a few days earlier, ProQuest announced enhancements to Serials Solutions products including 360 Counter and 360 Resource Manager to facilitate analysis to make better decisions around collection development.
In her April review of ProQuest Dialog for STM for VIP Magazine, one of Joanna Ptolomey's favourite aspects of the revamped platform was the ease of sharing, tagging, and distributing data - in other words, workflow solutions. With this reorganisation, it looks like the company as a whole is taking that notion of workflow to heart.
About this article
Blog post title: ProQuest announces reorganisation
What's new at Jinfo?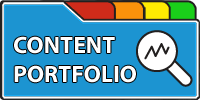 Improve your negotiation position, measure performance of your portfolio of external content, and communicate more effectively with stakeholders.
---
A Jinfo Subscription gets you access to activity-based content to move your projects forward, plus dynamic peer group discussions on meaty topics.
Benefit from our research
Our proven processes, resources and guidance will help your team make the shift from transaction centre to strategic asset.
---
Designed around the most common challenges and pain points for time- and resource-strapped information teams
Optimise your operations
Holistic content portfolio management
Future-proof your information service
Executive-ready communications
---
A tailored overview of our research and active discussion with your Jinfo analyst.
---
Measure your starting point to articulate your strengths and set priorities for future improvements. Assessments gauge risk, capacity, value and more.
---
Read case studies, and start the conversation:
Connect your team with the practical tools, original research and expertise to build and support information strategy in your organisation.
A Jinfo Subscription gives access to all Content (articles, reports, webinars) and Community.