Introducing the producers - Jinfo Research Focus "Benchmark information roles - optimise your structure"
Jinfo Blog
Tuesday, 18th July 2017
Abstract
Find out about the producers who helped shape Jinfo's Research Focus "Benchmark information roles - optimise your structure", then download the Insights & Actions report to start benchmarking or reshaping your service.
Item

The Insights & Actions report for the Jinfo Research Focus, "Benchmark information roles - optimise your structure" is now available, bringing together into one PDF three key insights from Jinfo's original research, articles and reports, plus a thematic index of content.
Registrations are also open for the associated webinars and Community sessions are listed on our site.
Download the Insights & Actions report today for an overview of our research findings, thematic index of our content and three key insights.
With a Jinfo Subscription, you can dig into the full-text reports and articles, including full analysis and original data from our benchmarking research, in order to understand how efficient your service is, the different structures we've identified, and how the best information services measure success.
To produce this Research Focus, we worked with an expert from the UK (Dale Moore) and from the US (Amy Burns), to ensure we have insights and experiences from both sides of the Atlantic. Find out how their expertise helped shape the Research Focus.
Jinfo: What's your background?
Amy Burns: During the summer of 2000, I began working on a project for a global Fortune 500 retailer to benchmark their new product development processes against their industry. I had no idea at the time that this would launch my career into the world of benchmarking. However, the project was wildly successful, not only for the client, but in helping the company I worked for sell millions of dollars in benchmarking projects over the next two decades. My foray into benchmarking had begun.
I loved the work and it followed me throughout my career in the professional services industry. The role became part of our organisation's research and knowledge management function and I continued to manage the process, allowing me to work and run benchmarking programmes in such functions as product development, sourcing and procurement, business operations, change management, merchandising, financial planning and industry specific studies such as apparel, footwear, pharmaceutical, airport management, and retail banking.
Fast forward to today, I have the privilege of being part of the Jinfo team as Head of Community. This project is the perfect union for me of my years of experience conducting benchmarking studies and my work as a research manager and information services professional.
Jinfo: What's your background?
Dale Moore: Since 1998, I've been actively involved in helping organisations take control of their information, content and knowledge assets. Having worked for and with a variety of organisations, large and small, public sector and privately funded, I've seen first hand how the same challenges face all organisations, whatever their size or industry sector. People need someone to help them tame the content chaos all around them and help them work more efficiently. Having the skills and experience to do this gives me a real buzz. It's vital to understand how to keep our skills and knowledge up to date in our fast changing world. I hope I can bring my experience of this to this Research Focus on benchmarking.
Jinfo: What will the Research Focus bring to readers?
Amy Burns: As a recent research manager myself, I was always looking for industry benchmarks for a point of validation that the strategy we were developing and the processes we were putting into place to run an information services department was the "right stuff". The work we do as information management professionals is very different to the operations benchmarks needed for the organisations we work for, so I couldn't turn to my HR department or marketing department for help. I had to look outside the company for this information and it was most often not available, sorely lacking in relevant content or incredibly expensive.
This is where the Jinfo benchmarking information roles study can help. We hope to provide our readers with content that is both relevant to the role they play within their organisation and forward-thinking in the approach of where you should be planning and how you should be structured to drive the maximum value in your individual organisation and future-proof your department for years to come.
I hope our readers enjoy these reports, articles and Community sessions as much as I have enjoyed working on this project over the past few months. A huge thank you to all of our customers who spent time with Robin and I during interviews and data collection. We hope that you find the information useful and that if you did not have a chance to participate this year, you will consider joining us for the 2018 study.
Jinfo: What will the Research Focus bring to readers?
Dale Moore: The Research Focus will help everyone working within information intensive organisations of all types, to understand what else is "out there" and what colleagues in other organisations are doing. It can be difficult to ascertain whether there are commonalities and relatively stable points of reference in our industry as there isn't much information currently available. This particular Research Focus should bridge that gap and provide much-needed insights into the current roles of information professionals.
Visit the Research Focus page to request your free copy of the Insights & Actions report, to find out more and keep updated on upcoming webinars and Community sessions.
About this article

Related articles:

Related Blog items:

Related reports:
What's new at Jinfo?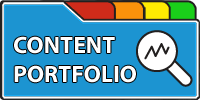 Improve your negotiation position, measure performance of your portfolio of external content, and communicate more effectively with stakeholders.
---
A Jinfo Subscription gets you access to activity-based content to move your projects forward, plus dynamic peer group discussions on meaty topics.
Benefit from our research
Our proven processes, resources and guidance will help your team make the shift from transaction centre to strategic asset.
---
Designed around the most common challenges and pain points for time- and resource-strapped information teams
Optimise your operations
Holistic content portfolio management
Future-proof your information service
Executive-ready communications
---
A tailored overview of our research and active discussion with your Jinfo analyst.
---
Measure your starting point to articulate your strengths and set priorities for future improvements. Assessments gauge risk, capacity, value and more.
---
Read case studies, and start the conversation:
Connect your team with the practical tools, original research and expertise to build and support information strategy in your organisation.
A Jinfo Subscription gives access to all Content (articles, reports, webinars) and Community.