Why isn't text mining taking off faster?
Jinfo Blog
Monday, 22nd January 2018
Abstract
Text mining offers many possibilities for organisations reliant on gaining new insights into data from disparate sources and for whom quicker time to market is a priority. Yet challenges in commercial licensing, complex technology and user experience seem to be holding back the potential impact. Could RightFind XML for Mining from CCC be part of the solution?
Item
Find out what our researcher thinks of RightFind XML for Mining, a product which gives you a complete article collection for text mining.
Text mining is an area we've been writing about since 2012 and has vast possibilities yet remains just out of reach of many organisations. If you have a Jinfo Subscription you can log in now to access the "Product walkthrough - RightFind XML for Mining" and find out how effectively it can be used to uncover previously hidden insights into a vast body of data.
Researcher Scott Vine investigated the potential of the RightFind XML for Mining tool from CCC to address challenges inherent in text mining.
In his overview of the product Scott comments, "In organisations with a high research and development budget, and where time to market can be critical, the ability to find new and unseen connections between pieces of data is likely to be something that grows in importance."
He adds, "With the exponential rise in big data, and the daily creation and storage of vast amounts of digital data, the importance of data management, storage and, even more importantly, data analysis is set to grow."
A complex area
Some of the areas that make text mining so complex include:
Lacking the right tool to mine full-text articles in XML format
Getting the right body of material to mine
Securing the right permissions for commercial text and data mining
Defining the right text semantics
Developing a way to enable research teams to build their own content sets, scenarios and searches.
So, could RightFind XML for Mining from Copyright Clearance Center offer a way to overcome those challenges and allow researchers to uncover new insights in fields from biomedical and pharma to food and nutraceuticals? Read our overview to find out.
>> If you have a Jinfo Subscription you can log in now to access the Product walkthrough - RightFind XML for Mining now <<
>> Don't yet have a Jinfo Subscription? Start your access today <<
About this article
Blog post title: Why isn't text mining taking off faster?

Related articles:
What's new at Jinfo?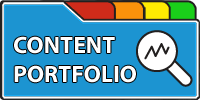 Improve your negotiation position, measure performance of your portfolio of external content, and communicate more effectively with stakeholders.
---
A Jinfo Subscription gets you access to activity-based content to move your projects forward, plus dynamic peer group discussions on meaty topics.
Benefit from our research
Our proven processes, resources and guidance will help your team make the shift from transaction centre to strategic asset.
---
Designed around the most common challenges and pain points for time- and resource-strapped information teams
Optimise your operations
Holistic content portfolio management
Future-proof your information service
Executive-ready communications
---
A tailored overview of our research and active discussion with your Jinfo analyst.
---
Measure your starting point to articulate your strengths and set priorities for future improvements. Assessments gauge risk, capacity, value and more.
---
Read case studies, and start the conversation:
Connect your team with the practical tools, original research and expertise to build and support information strategy in your organisation.
A Jinfo Subscription gives access to all Content (articles, reports, webinars) and Community.