My Favourite Tipples from a KM researcher and facilitator
Jinfo Blog
Wednesday, 6th February 2019
By Stephen Dale
Abstract
My Favourite Tipples are shared by Steven Dale, specialist knowledge management consultant and emergent technology researcher. He shares some of his go-to sources in areas from technology innovations to the future of work.
Item
The Innovation Network is a non-profit practitioners" network of large, predominantly blue-chip, organisations that share innovation and organisational learning practice.
As one of three facilitators for the network, my role is to look at how various emergent and innovative technologies are changing the way that work is done. This research is presented to the network in the form of masterclasses, roundtables, webinars and quarterly workshops. These are some of the sources I use:
Essentials - The Future of Work: This is one of the weekly newsletters from Faveeo.com, which uses an AI-driven curation tool to find and follow the most trusted and valuable sources. I like the convenience of having an intelligent bot do the heavy lifting for me, with the results presented in a structured and well-designed newsletter. It covers blockchain, digital transformation, smart contracts, smart assets, industry 4.0, security and more.
Essentials - AI & ML: Another Faveeo newsletter, this covers AI and machine learning news, automation, robotics, AI in business, and data science. Other Faveeo newsletters include Future of Mobility, Future of Money, Future of News & Journalism, Future of Energy and Future of Food.
National Geographic - The future of medicine: I've been a paid subscriber to National Geographic magazine for over 30 years. It covers an enormous spectrum of topics but if there is a common theme it is human endeavour and innovation, which neatly fits in with my work for Warwick Business School. This article describes 12 innovations that will revolutionise the future of medicine, from bionics to virtual reality consultations.
CognitionX: This (free) subscription daily curated news service covers all things AI. It's a useful resource for keeping updated on technology, services and products in this fast-moving domain. It provides filters for topics, industry sectors, products, technologies and use-cases. It's part of my "must read" list at the start of each day.
For fun:
Josh Bernoff's writing: His blog has a slightly irreverent title but I enjoy the no-nonsense style of blogger and author Josh Bernoff at Without Bullshit. Josh and Charlene Li co-authored the best-selling book "Groundswell". Josh is a fairly acerbic critic of poor writing style, particularly corporate communications and marketing messages that use passive voice and jargon. His blog includes some useful tips to improve customer communication and detect fake news.
An article in Jinfo I found particularly interesting:
Given my current interest and research into all things AI, I was drawn to the article by James Mullan on "How technology is transforming the legal sector". Though the title refers specifically to legal, the article was broader, looking at the role of the information professional for identifying the most appropriate information and tasks to apply to AI tools, and training users on how to effectively utilise these tools. I wonder how many information professionals recognise the important role they can play in the successful adoption of AI?
Contribute your "My Favourite Tipples"
Would you like to share your "My Favourite Tipples" with the Jinfo audience? For contributor guidelines email catherine.dhanjal@jinfo.com or visit the Publish with Jinfo page.
About this article
Blog post title: My Favourite Tipples from a KM researcher and facilitator

Related Blog items:
What's new at Jinfo?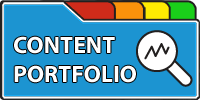 Improve your negotiation position, measure performance of your portfolio of external content, and communicate more effectively with stakeholders.
---
A Jinfo Subscription gets you access to activity-based content to move your projects forward, plus dynamic peer group discussions on meaty topics.
Benefit from our research
Our proven processes, resources and guidance will help your team make the shift from transaction centre to strategic asset.
---
Designed around the most common challenges and pain points for time- and resource-strapped information teams
Optimise your operations
Holistic content portfolio management
Future-proof your information service
Executive-ready communications
---
A tailored overview of our research and active discussion with your Jinfo analyst.
---
Measure your starting point to articulate your strengths and set priorities for future improvements. Assessments gauge risk, capacity, value and more.
---
Read case studies, and start the conversation:
Connect your team with the practical tools, original research and expertise to build and support information strategy in your organisation.
A Jinfo Subscription gives access to all Content (articles, reports, webinars) and Community.