Product review of Statista
Jinfo Report
7th October 2020
Abstract
Statista is a leading statistics portal known for its charts, graphs, infographics, and dossiers but over the last few years it has also become known for its market and consumer data. With its wide range of content and expert tools it's used by enterprise customers as a one-stop-shop for its statistically-oriented data. Jinfo last looked at the product in 2013 and there have been quite a few changes since then.
This product review:
Finds out how the company and product has evolved since we last reviewed it, with a focus on the addition of a diverse range of content and the variety of report options now available and how it proves to be of value to its two million corporate business users as well as academic institutions, consultancies, and media and marketing agencies.


Delves into its diverse collection of 22,500 primary and secondary sources, covering around 80,000 topics and 170 industry sectors


Explores the technological capabilities that help contribute to its intuitive and user-friendly interface and its popular dossiers as well as its many output options


Highlights the help and training that's available to its users, including its comprehensive resources page which contains articles and videos


Focuses on its two main competitors, eMarketer and IBISWorld Industry Reports, and looks at the strengths and weaknesses of each


Finds out about the company's development plans as well the pricing plans for the product.
By Jan Knight
Content Access
Access to Jinfo articles and reports is a benefit of a Jinfo Subscription.
Does your organisation have a Jinfo Subscription?
"Yes, we subscribe"
Please sign in here so that we can check your access to this item:
"Not yet"
Gain access to this report with a Jinfo Subscription. It will help your organisation:
Save time and money
Re-invent information services
Define, measure and communicate information value
---
"Don't know"
Submit the Subscription Question form to find out if someone in your organisation already has a subscription or to discuss your questions or requirements.

Or use the 'Text Chat' button at the bottom-right of this page for immediate assistance.

Claire Laybats
Head of Commercial Development
claire.laybats@jinfo.com
About this report
Report title: Product review of Statista
Pages: 23

Related articles:
What's new at Jinfo?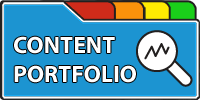 Improve your negotiation position, measure performance of your portfolio of external content, and communicate more effectively with stakeholders.
---
A Jinfo Subscription gets you access to activity-based content to move your projects forward, plus dynamic peer group discussions on meaty topics.