Subscription management
Category
Filter the list below:
Blog post
Find out how you can adapt your thinking and approach to licensing to make the most of today's data options, and how the business context for value varies based on organisational goals and other factors.
Blog post
Find out how Jinfo can help you develop your team and skills around content purchasing, portfolio management and resource optimisation.
Blog post
Have you made the shift from a numbers-based approach to content purchasing to a more holistic approach based on results, value-add and impact on the business? This blog from our director of research, Robin Neidorf, will guide you on that journey to re-establishing your skills as a business essential.
Blog post
Do you have a strategy and vision for using data strategically and effectively? Do you feel on top of the move from purchasing information products to licensing data sources? Read our blog from Jinfo's director of research, Robin Neidorf, to find out how Jinfo resources and events can help.
Blog post
If you subscribe to multiple resources and need to track usage and costs, an electronic resource management tool like Onelog could be the solution. Find out why we undertook a full product review and see whether you can seamlessly integrate this tool into your existing workflow.
Blog post
We recently reviewed Vable Inbox, an email management tool. Find out why we reviewed this tool which aims to help you filter and focus on most important incoming information.
Blog post
If you're keen to gain a fresh perspective on managing a content portfolio, read our blog from Jinfo's director of research, Robin Neidorf, where she highlights three use-cases that our recent Community sessions can help solve. She also curates Jinfo's most relevant recent articles, reports and reviews for people responsible for buying content and tools.
Blog post
Outsourcing is big news for information services who buy-in expertise for a variety of reasons. Market leaders in outsourcing include Integreon, LibSource, Information Matters and Visionary Information Solutions. In our recently-published report you'll find a master class on outsourcing with insights from top executives at these market leaders.
Blog post
Preliminary research results from FreePint's 8th Annual Survey on News Needs and Preferences make interesting reading - how many are changing supplier, spend levels, and how important is in-depth research to your users?
Blog post
Participate in FreePint's annual Survey of News Needs and Preferences - complete the questions and we'll send you a copy of the research as a thank you.
What's new at Jinfo?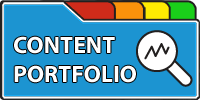 Improve your negotiation position, measure performance of your portfolio of external content, and communicate more effectively with stakeholders.
---
A Jinfo Subscription gets you access to activity-based content to move your projects forward, plus dynamic peer group discussions on meaty topics.