Filter the list below:
Article
In the third of a series of articles on the characteristics of the Information Centre of Excellence and how information managers manifest these characteristics, we look at how teams cultivate commercial awareness.
Article
In the first part of a series of articles on the characteristics of the Information Centre of Excellence, we interviewed seven information managers to better understand how they and their teams manifest these characteristics. This second article looks at the six characteristics needed to hire, develop and cultivate in an Information Centre of Excellence.
Article
Jinfo recently spoke to the heads of seven information services in order to better understand what contributes to an Information Centre of Excellence, using our model as an example. We asked them to map their current services to the model and self-assess their departments with regard to the key characteristics of a successful Information Centre of Excellence. In this first part of our four-part article, we look at some of the results of this, including the several themes that emerged in relation to how the teams set information strategy.
Report
Information managers are starting to think about whether they should incorporate chatbot technology into their information strategy to help boost both the productivity of their teams and to improve response times for users. There are a multitude of chatbot providers on the market, with most of the...
Article
Technology plays an increasingly key role in enabling information professionals to work with optimal efficiency and productivity. In this article, Andrew Lucas looks at how two emerging technologies - chatbots and Digital Adoption Platforms - could be used to improve things, if deployed smartly.
Article
Being able to visualise ideas has become increasingly important in today's world and to the decision-making process within an organsation. This article explores some of the rules and best practices that apply to concept visualisation as well as practical ways to implement them.
Article
There are many so-called "introverts" working within the information world and their specific skill set is valuable but, being a people profession, skills in extroversion are just as important. This article looks at some practical strategies you can adopt to help you become more extrovert and step outside of your comfort zone.
Article
Information professionals are in a unique position within their organisation because they connect with so many different people and teams and this article looks at how to engage and manage others when developing a stakeholder strategy.
Article
Super users can be found in every organisation but what are they and how can they help bridge the gap between the information centre and the rest of the organisation? In this article, we take a look at some of their key characteristics and how the information centre can use them for awareness, training and feedback.
Report
Having an optimised workflow involves making more efficient use of people's time and to do this you need to identify common activities by creating a "recipe" for each of them. This model looks at how you and others can achieve this with the help of our framework which enables you to make the best...
What's new at Jinfo?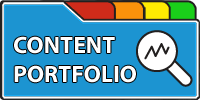 Improve your negotiation position, measure performance of your portfolio of external content, and communicate more effectively with stakeholders.
---
A Jinfo Subscription gets you access to activity-based content to move your projects forward, plus dynamic peer group discussions on meaty topics.