Filter the list below:
Article
The increasing prevalence of digital discovery of information highlights how important data is to organisations and information professionals need to be able to keep ahead of this fast-changing world. This article looks at some of the top business intelligence trends for this year such as data discovery and real-time analytics. It also covers augmented data and analytics and the Internet of Things and looks at how information professionals can ensure they're keeping up.
Article
Business process outsourcing (BPO) is playing an increasingly important role in how businesses, governments, and other organisations operate. Its growth over the last 25 years has been driven in part by the rise of the internet, which has fuelled a burgeoning BPO industry in Asia, particularly in India, China, and the Philippines. Jinfo interviewed SPi Global's chief technology officer, Jishnu Gupta, to find out about its technology-driven solutions in this area and what makes it unique.
Article
InferLink is an R&D company that develops technologies for aggregating, integrating and analysing information from multiple sources. Jinfo recently spoke to Dr Steven Minton, co-founder and president of the company, to find out more about what they do and about its spinoff companies, Evid Science, Cytenna, and Innotrieve. We find out about its unique research and innovation initiatives using AI and statistical inference methods and how information professionals can make the best use of InferLink's products.
Article
Thomson Reuters is a global leader in the provision of legal, business and financial solutions to those in a range of industries. Open Calais uses open source NLP and machine learning algorithms that have been trained using Thomson Reuters' curated content that supports people, places, companies, facts, topics and events. Jinfo recently caught up with Ofer Harari, product expert and engagement manager for Intelligent Tagging at Open Calais to find out more about the product and its underlying technology, which uses natural language processing (NLP) and machine learning algorithms. We also highlight some use-cases and see how it can add value.
Article
With a growing number of companies needing data analytics tools, there are plenty of products available on the market to help them do this. One such tool is data analytics platform TIBCO Spotfire, which we last reviewed in 2015. We revisit this "enterprise-class analytics platform that helps both business and technical users quickly explore data to develop actionable insights, without requiring IT intervention".
Article
Andrew Lucas selects publishing highlights from the articles, reports and research published in the Research Focus "Stake your claim in the success of data analytics", from challenges and skills gaps to opportunities for information professionals to lead the way.
Article
Jinfo talks to NLP text mining software provider Linguamatics about latest developments in the field and use-cases in the pharmaceuticals and healthcare industry. Interviewer Chris Porter finds out more about the Linguamatics software platform, known as I2E and how it makes use of AI, NLP and machine learning to make sense of unstructured text, how it saves time, and how I2E supports taxonomies and ontologies.
Article
In the final part of the analysis of the results of the Jinfo survey, "Data analytics needs and concerns 2017", Robin Neidorf explains why the challenges around finding, licensing and paying for third-party data are incredibly painful. She also suggests how buyers and sellers might work together better and how information centres could improve their licensing skills in this developing area.
Article
Chris Porter catches up with Pim Stouten, vice-president of global strategy at legal and business information provider LexisNexis to hear about the latest developments in text mining, particularly busy with developments to its front-end product interfaces in order to meet the needs of particular types of customers - "more specific user interfaces that return more precise results and make more sense for specific types of users".
Article
This article continues analysis of the results of the Jinfo survey, "Data analytics needs and concerns 2017", and diagnoses which skills and characteristics information teams already have in this area, and which need to be improved. Both are important considerations when it comes to leveraging your strengths and planning staff development and recruitment in 2018.
What's new at Jinfo?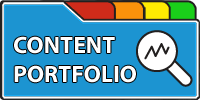 Improve your negotiation position, measure performance of your portfolio of external content, and communicate more effectively with stakeholders.
---
A Jinfo Subscription gets you access to activity-based content to move your projects forward, plus dynamic peer group discussions on meaty topics.