Filter the list below:
Community event
The 2020 disruption of the work environments has thrown information teams into the spotlight. As clients grapple with new ways to access information and manage quick changes to their work priorities, there is a clear opportunity for information teams to add to their concrete data in proving value....
Community event
How do you highlight key risk areas in your information team management and service delivery? Jinfo's Focus on Risk Assessment demonstrates how to assess and mitigate the risks connected to staff and service, by addressing how information managers communicate and collaborate with their team and...
What's new at Jinfo?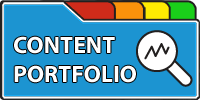 Improve your negotiation position, measure performance of your portfolio of external content, and communicate more effectively with stakeholders.
---
A Jinfo Subscription gets you access to activity-based content to move your projects forward, plus dynamic peer group discussions on meaty topics.