Filter the list below:
Webinar
Staying on top of current awareness is mission critical for information centres. View this session to dig into our insights on: What are the goals you might have in tracking current awareness How to organise your thinking for setting up a tracking system Which KPIs are most...
Webinar
Describing use cases is an essential part of your information licensing strategy. Being able to explain not just that clients use a resource, but how it impacts their work is the difference between the right decision is foundational to assessing risk in your content portfolio. See Jinfo's...
Webinar
Effective team management will balance workflow and collaboration, while avoiding individual burnout. Jinfo's article "Risk assessment on information team management" identifies four components for review to confirm that you are managing risks associated with team management. Review the...
Webinar
Jinfo's article, "Risk assessment on information service quality" identifies four facets to analyse to answer the question: how do you maintain high quality service through sudden change and disruption? Review the worksheet, then review this recorded webinar, where our analyst walks through how...
Webinar
Can You Outsource KYC?
Multiple, starting 28th October - 30th October 2014
"Know Your Customer" is a difficult area for businesses to outsource. Whilst you can outsource the steps, tasks and management of due diligence to a third party, you can't outsource the legal and regulatory responsibility. Regulatory compliance is about eliminating or reducing risk in the...
What's new at Jinfo?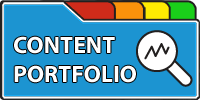 Improve your negotiation position, measure performance of your portfolio of external content, and communicate more effectively with stakeholders.
---
A Jinfo Subscription gets you access to activity-based content to move your projects forward, plus dynamic peer group discussions on meaty topics.