Topic Series: Next-Generation Competitive Intelligence (May-Jun 2014)
Category
Filter the list below:
Blog post
The new Cortellis life sciences platform from Thomson Reuters will be welcomed by many in the current "merger mania" environment in biopharma, explains reviewer Yulia Aspinall.
Report
Cortellis draws on well-known databases such as Thomson Pharma and IDRAC to offer a wealth of information across the entire drug development cycle. Yulia Aspinall explores why life sciences professionals can use it as a one-stop-shop for different types of biopharmaceutical information and...
Article
In the final part of the review of Cortellis life sciences solutions, reviewer Yulia Aspinall looks at the value the products offer across the whole drug development cycle, plus the competitor landscape and product maturity and development plan.
Article
Technology, search options and usage reporting are under scrutiny in the third part of Yulia Aspinall's review of the Cortellis solutions for the life sciences industry from Thomson Reuters. She also explores areas such as ease of navigation and visualisation options.
Blog post
StrategyEye Digital Media is a global business intelligence platform serving senior executives in the telecom, media, technology and investment sectors. The product is used by corporate and investor clients and provides authoritative, filtered and pertinent content related to corporate deals such as M&A, VC funding and partnering activities, and covers more than 25,000 companies in over 200 industry categories.
Article
The content and sources of the Cortellis solutions for the life sciences industry are highlighted in the second part of Yulia Aspinall's review. She also looks at how the information is presented, analysis and visualisation options and how frequently the content is updated.
Report
StrategyEye Digital Media is a business intelligence product offering data on technology companies across the world. Corporate clients and investors can get insights into areas such as mergers and acquisitions (M&A), venture capital (VC) funding and partnering activities. More than 25,000...
Article
Yulia Aspinall introduces the Cortellis solutions for the life sciences industry, offering data from areas such as drug monographs, company records, patent reports, deal reports, regulations and generics activity. Information on more than 50,000 investigational drugs, 400,000 bioactive compounds, and 6 million biologically active patents is included. The platform contains over 15 million expert-curated reports featuring deal information, patents, literature and clinical trials data.
Article
The competitor landscape and product maturity of StrategyEye Digital Media are examined in the final part of Jan Knight's review of this business intelligence (BI) product. She also looks at the value it offers corporate clients and investors interested in data and insights on technology companies, particularly those in start-up phase or are innovators or disruptors.
Blog post
Comintelli provides software for both CI and KM applications. Reviewer Libby Trudell highlights the types of users and workflows supported by the flagship CI product and some of the new features available since FreePint last reviewed Knowledge XChanger in 2011. She also spotlights their new cloud-based product offering, intelligence2day.
What's new at Jinfo?
Jinfo Overview - July 2021
View on YouTube
---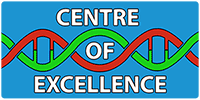 Latest in this Focus: Get started adapting the model to your environment with step-by-step guidance on practical activities for strategic planning. Define your own future where information is a strategic asset to your organisation.
---
What clients say about Centre of Excellence:
"My colleagues and I used your Known Fors activity, and we now have a vision as to who we are going to be. We already achieved ROI... a sincere thanks!" Director of Research and Information Services, international law firm
---
A Jinfo Subscription gets you access to activity-based content to move your projects forward, plus dynamic peer group discussions on meaty topics.