AI/machine learning
Category
Filter the list below:
Report
Using its Natural Language Processing (NLP) platform, Linguamatics is a leading developer of enterprise text mining and search solutions for the healthcare and life science sectors. In this market landscape, we look at 10 companies operating in the healthcare artificial intelligence (AI) and data...
Report
This three-part report looks at the survey responses of information professionals to gauge current data-related needs and expertise amongst information teams. This report includes three chapters: Part 1 - introduction and survey population Part 2 - evolving roles of information...
Report
In this market landscape, we look at six of the most popular intelligence and discovery platforms. Discovery platforms improve the discovery of a library, museum or institution's collection and institutional resources. It is implemented software, a "discovery layer" that uses metadata in order to...
Report
Artificial Intelligence is a key tool in streamlining work processes. In this market landscape, Jinfo looks at five of the most popular document review and AI software or platform products, outlining the relative benefits each offers to its customers. By Sonia Isotov
Report
Web scraping service providers extract data from websites either through the web or using Hypertext Transfer Protocol or via a web browser. Whilst web scraping can be done manually, it usually involves automated processes carried out using a bot or web crawler. The copied data is usually added to...
Report
Auto-summarisation service providers are often either start-ups or tech community, nonprofit websites. Their websites are typically free to use for those wanting to summarise an individual document, but also offer developer tools for API access that allows the summarisation tool to be embedded in...
Report
Semantic intelligence and semantic search is a complex space, and our list is not intended to be comprehensive but instead provides a comparison of some of the key services in this environment. In this market landscape we look at six products in the semantic intelligence space: Cogito...
Report
Today's information professionals need tech skills to secure their place as strategic advisers to the business but keeping up with this fast-moving technology-fuelled world can seem impossible. In this Research Focus we examine how to be tech-savvy in order to be good advisers and partners on...
Report
As part of Jinfo's Research Focus, "The accidental technologist - where your expertise meets the new world", we surveyed 65 respondents from around the world and a variety of industries to get their views on the character and culture of technology use and adoption in customer organisations; how...
Report
AlphaSense is a company search engine for analysts, researchers, and other financial professionals who wish to search and analyse corporate filings and other research documents. Having only been introduced to the market in 2011, it has already won many awards. It uses proprietary linguistic search...
What's new at Jinfo?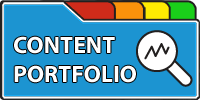 Improve your negotiation position, measure performance of your portfolio of external content, and communicate more effectively with stakeholders.
---
A Jinfo Subscription gets you access to activity-based content to move your projects forward, plus dynamic peer group discussions on meaty topics.