Pharma/biomed sources
Category
Filter the list below:
Report
AdisInsight is a comprehensive scientific database of international drug research. It holds curated, evidence-based records of drugs at all stages of development. Content is added and updated daily by experts and it also uses web-scraping algorithms. Jinfo last reviewed the product back in 2015...
Report
Minesoft PatBase is an award-winning global patent database used by intellectual property professionals who rely on it for its business-critical patent information. It has undergone quite a few changes since we last reviewed the product a few years ago. Two notable changes include its analytics...
Report
PharmaCircle Business Class Elite (BCE) is an online resource for professionals in the biopharmaceutical industry. It offers continuously updated and comprehensive content on products and pipeline programmes, public and private companies, and global clinical trial records. It is used by pharma...
Report
In this market landscape we look at nine products from Clarivate Analytics as well as an overview of their entire range of products, including an index citation database, a reference management system, and patent searching and protection. We present an overview of their entire product range plus a...
Report
Through this research we sought to examine drivers around three goals for content discovery: creating a single point of entry to diverse content collections, improving back-end integration of multiple databases, and generating fresh insights through use of data analytics. We used a survey to...
Report
DrugPatentWatch from thinkBiotech is a database which provides actionable business intelligence on small-molecule drugs; this review highlights how the product's focused approach could be a key strength. The review discusses whether DrugPatentWatch can offer an effective way to profile global drug...
Report
Informa is a leading business intelligence, academic publishing, knowledge and events business, operating in the knowledge and information economy. Business Intelligence is one of its five divisions and is the focus of this market landscape. We provide an overview of their products in:...
Report
This report covers subscription sources for pharma and biotechnology ebooks and portals. Pharma and biotechnology content: database platforms and content portals: EBSCO Pharmaceutical EBSCO Biotechnology Source from EBSCO Pharma + R&D Solutions from Elsevier Pharmaceutical and...
Report
Altmetric is a data science company and part of Digital Science. It provides tools to enable research organisations, publishers and funders to track the attention of research artefacts such as journals, books, and datasets. It monitors a range of scholarly and non-scholarly sources to provide a...
Report
PharmaCircle's Business Class Professional is an online platform used by professionals in the biopharmaceutical industry and provides comprehensive product and business related information. The product is tailored towards business development professionals in smaller companies and offers a...
What's new at Jinfo?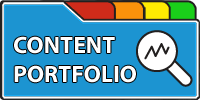 Improve your negotiation position, measure performance of your portfolio of external content, and communicate more effectively with stakeholders.
---
A Jinfo Subscription gets you access to activity-based content to move your projects forward, plus dynamic peer group discussions on meaty topics.