Information service quality
Category
Filter the list below:
Report
Download the deck and anonymised notes from our May Community session "Assessing risks of staff and services - What's strategic? What's healthy?" In this community session we discuss the key concerns: Do you have the right visibility over projects and outcomes? Do you have all the right...
Report
Download the deck and notes from our May Webinar, "Risk assessment on information service quality - find your strengths" led by Rebecca Brizi. Jinfo's article, "Risk assessment on information service quality" identifies four facets to analyse to answer the question: how do you maintain high...
Community event
How do you highlight key risk areas in your information team management and service delivery? Jinfo's Focus on Risk Assessment demonstrates how to assess and mitigate the risks connected to staff and service, by addressing how information managers communicate and collaborate with their team and...
Webinar
Jinfo's article, "Risk assessment on information service quality" identifies four facets to analyse to answer the question: how do you maintain high quality service through sudden change and disruption? Review the worksheet, then review this recorded webinar, where our analyst walks through how...
Article
Whilst your business may be running smoothly now, have you considered what would happen if an unexpected event interrupted your ability to provide a continuous, high-quality service? This article looks at some of the challenges that could arise along with a practical worksheet you can use to address them.

Note: This article is part of the Focus on Risk Assessment.
Webinar
When organising remote work, many managers want to start by addressing communication channels. But unless department operations are organised to support remote teamwork, communication will always plug a leak rather than fix a problem. In this webinar we will: Outline the four operational...
Report
In this market landscape, we look at eight of the most popular project management tools available: Asana Wrike Teamwork Basecamp ProjectManager Microsoft Project Trello monday.com Typically, these tools will work for both individuals as well as for collaborating teams. The more...
Blog post
The right tools make the job easier, faster, even cheaper. Jinfo's latest research offers a sampler of tools designed to make your work easier, freeing you up for higher-value work - the fundamental goal of all optimisation efforts.
Report
Having an optimised workflow involves making more efficient use of people's time and to do this you need to identify common activities by creating a "recipe" for each of them. This model looks at how you and others can achieve this with the help of our framework which enables you to make the best...
Blog post
How you optimise your information service will depend on your overall objectives. These will invariably change over time but Jinfo's research which captured and reported comparable data across a range of industries and organisations can help. Find out how else we can help you better align your skills and time with those of your customers.
What's new at Jinfo?
Jinfo Overview - July 2021
View on YouTube
---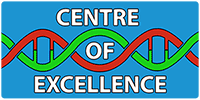 Latest in this Focus: Get started adapting the model to your environment with step-by-step guidance on practical activities for strategic planning. Define your own future where information is a strategic asset to your organisation.
---
What clients say about Centre of Excellence:
"My colleagues and I used your Known Fors activity, and we now have a vision as to who we are going to be. We already achieved ROI... a sincere thanks!" Director of Research and Information Services, international law firm
---
A Jinfo Subscription gets you access to activity-based content to move your projects forward, plus dynamic peer group discussions on meaty topics.