Focus on Value Chain
Category
Filter the list below:
Blog post
Negotiating information contracts with vendors can be difficult without enough data on the true value derived from a product. Jinfo's Consulting Pilot on Value Chain enables you to define the impact of products on generating revenue, enabling efficiency and managing risk. Take ownership of value and better navigate these negotiations.
Blog post
The challenge of connecting information to business goals like efficiency, innovation and generating revenue is top of mind for most information teams. Use Jinfo's framework of analysing value chains to demonstrate ROI, connect information with business outcomes, and develop metrics-based dialogue with stakeholders in terms they understand.
What's new at Jinfo?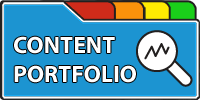 Improve your negotiation position, measure performance of your portfolio of external content, and communicate more effectively with stakeholders.
---
A Jinfo Subscription gets you access to activity-based content to move your projects forward, plus dynamic peer group discussions on meaty topics.