Information strategy for information leaders
Shaping information expertise, products and services to deliver business outcomes
Articles, reports and webinars that help you save time and money and plan for the future... any time, without leaving your desk.
Report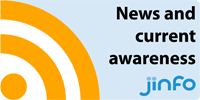 News and current awareness survey 2023 - the legal sector
30th August 2023
Webinar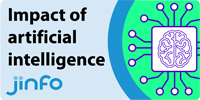 The impact of AI – risk, regulation and retention
20th July 2023
Article
The impact of GenAI – the suppliers' perspective
1st August 2023
An unmatched forum for frank, confidential discussions with your peers, based on our original insights and proprietary tools.
Stay up to date with the latest news and content from Jinfo.
Testimonial
"Jinfo Consulting helped us work through all our ideas, identify our priorities and define our deliverables. Now we have everything documented in a detailed project plan; the whole team is engaged and excited to be moving forward."
Information Leader, professional services