Empower information strategy
Helping you reinvent information service teams through original research and practical resources
Save time. Define, communicate and measure information value.
Get insight into what the best companies do.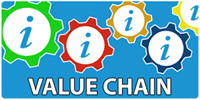 Document the value chain, and transform the way you think about, manage and report on your product portfolio and your information service contributions to your organisation goals.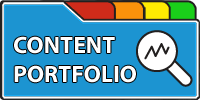 Use Jinfo's strategic models for content purchasing and licensing to manage based on value. Plus, our marketplace coverage saves you time and gives you unique insight.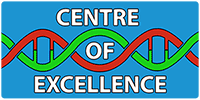 Use Jinfo's model of the Centre of Excellence to set and adapt information strategy, whilst staying in front of continuous improvement of your operations. Achieve optimum balance of information expertise and enabling self-service.
Benefit from our research

Get access to our unique insights, trend analysis and practical guidance.
Articles, reports and webinars that help you save time and money and plan for the future... any time, without leaving your desk.
An unmatched forum for frank, confidential discussions with your peers, based on our original insights and proprietary tools.
Bring our insights in-house and make strategic changes in operations, enhance stakeholder relationships and future-proof your information service.
Testimonial
"A Jinfo analyst running an online workshop is a neutral person to pull everyone's ideas together and allow people to not be afraid to speak out. [Our analyst] gives us an industry-wide perspective: this is what other companies are doing, and this is the direction they are going. From a benchmarking perspective, that's really helpful."
Director, Library and Information Services, global pharmaceutical company