Empower information strategy
Helping you reinvent information service teams through original research and practical resources
Save time. Define, communicate and measure information value.
Get insight into what the best companies do.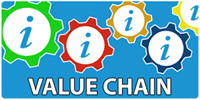 Document the value chain, and transform the way you think about, manage and report on your product portfolio and your information service contributions to your organisation goals.
Interested in value chain analysis but uncertain about process and impact?
Learn about a Consulting Pilot on Value Chain - a low-risk way to get started and measure the impact.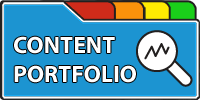 Use Jinfo's strategic models for content purchasing and licensing to manage based on value. Plus, our marketplace coverage saves you time and gives you unique insight.
Benefit from our research

Get access to our unique insights, trend analysis and practical guidance.
Articles, reports and webinars that help you save time and money and plan for the future... any time, without leaving your desk.
An unmatched forum for frank, confidential discussions with your peers, based on our original insights and proprietary tools.
A Jinfo Subscription gives access to Content and Community
Sign in to MyJinfo if you already have a Jinfo Subscription
---
Bring our insights in-house and make strategic changes in operations, enhance stakeholder relationships and future-proof your information service.
A tailored overview of our research and active discussion with your Jinfo analyst.
Measure your starting point to articulate your strengths and set priorities for future improvements. Assessments gauge risk, capacity, value and more.
Explore Jinfo
Here are some ways to explore Jinfo's insights and keep in touch with our latest research
The latest news about how Jinfo helps you raise the value of information in your enterprise.
---
Latest Subscription Resources

April 2021
"The opportunity to talk through [an upcoming renewal] with a neutral party helped reset my perspective on a challenging negotiation. It reminded me that I have control, and I do not have to comply with what a supplier has asked of me when I have good reasons for not doing so. It helped me define my key concerns – being able to pinpoint exactly what I need to focus on in negotiations and where I need to start gathering evidence. Most of all, it helped my confidence in dealing with the vendor."
Resource Manager for Strategic Insights, international accounting firm