Jinfo Consulting
Turn information services into a strategic asset for your business
Make faster progress with guidance, structure and accountability. Jinfo offers cost-effective, tailored consulting in each of our Focus areas.
---
Focus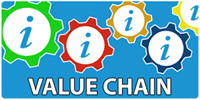 Document the value chain, and transform the way you think about, manage and report on your product portfolio and your information service contributions to your organisation goals.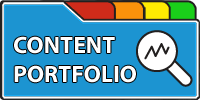 Upskill your approach to managing your content and portfolio to improve stakeholder communications and strengthen negotiations.
---
Start with one of our workshops, designed around the most common challenges and pain points for time- and resource-strapped information teams:
When you work with Jinfo Consulting to bring in our workshops, you get a flexible, tailored approach grounded in our research and tested in organisations like yours.
Benefits of Jinfo Consulting
Accountability: There's nothing like a deadline to ensure you make time for a well-defined activity
Fine-tuned guidance: During and after your assessment, you'll have discussion, coaching and feedback specific to your needs and environment
Industry-wide perspective: Your analyst brings insights we've gained through all the other information teams we've worked with.
---
Measure your starting point to articulate your strengths and set priorities for future improvements. Assessments gauge risk, capacity, value and more.
---
Tailored Consulting
In addition to our workshops, assessments and briefings, we offer fully customised projects, to support information strategy, team optimisation, and content purchasing.
Find case studies and example projects below, and complete the form on this page to start the conversation
Complete the form
Consulting Case Studies
(click to expand)
Learn how Jinfo Consulting created a framework with deadlines and accountability to enable the leader of this over-busy department create a robust plan for the coming year.
"The plan was clear, focused on business outcomes, and aligned with the most important initiatives of the senior leadership."
Learn how Jinfo Consulting helped the team managing vendor relations and content contracts in a professional services firm, without making expensive and disruptive personnel changes.
"The firm wanted a solution that would be sustainable beyond the tenure of any specific member of staff and advance strategy regardless of the individual in the chair."

June 2021
"We engaged with Jinfo Consulting to conduct Value Chain analysis to understand how our customers generate revenue and where our services in the research group add the most value. After working through the analysis, it was clear where we could best help the business grow value – and demonstrate to them our value. As a result, we were able to fine-tune our strategy, services and outreach. We are now building core services specific to the parts of the Value Chain where we have the greatest impact."
Information Manager, insurance industry

May 2021
"With your help, we have seen the difference the Information Centre of Excellence model makes. For example, since we implemented some simple changes in how we communicate with new joiners (as part of enabling end-users), we have seen a marked increase in response rates and use of training resources. Learning to think more like a user clearly pays off."
Lead, information and knowledge management, agribusiness
Complete the form
Other Example Projects
(click to expand)
Enquire
"I'm Rebecca Gebhardt Brizi, Senior analyst for Jinfo.
Contact me to discuss bringing Jinfo Consulting into your organisation by completing the form below."
Rebecca Gebhardt Brizi
rebecca.brizi@jinfo.com
---
Privacy policy and terms of use
(Opens in a new window)
For suppliers
Supply products and services?
We work with vendors and suppliers to support their marketplace and competitive intelligence, build customer relationships and establish thought-leadership.

Learn how »