Stephen Phillips
Senior analyst
Stephen joined Jinfo in 2020 as a senior analyst specialising in Content Portfolio and Value Chain. He has over 35 years' experience of information management and research.
Prior to joining Jinfo he was global Head of Business Information Management at a major investment bank where he managed an extensive content portfolio. His experience ranges from developing strategy and optimising services, to enhancing transparency and accountability to maximise value. Whilst in this role he created and maintained a peer to peer network of information managers across UK financial services.
Stephen contributed a chapter on resourcing strategies to the "The Emerald Handbook of Modern Information Management". He is also on the editorial board of Business Information Review; contributing articles and running their annual survey.
Stephen is a trustee of the Chartered Institute of Library & Information Professionals (CILIP) and 2021 Conference Chair for SLA Europe, having previously served as Chapter President. He regularly participates in product advisory boards, industry think tanks, events and conferences.
Stephen can be contacted at stephen.phillips@jinfo.com
Articles by Stephen Phillips:
---

Research update - resolve the frustrations of content portfolio management
Thursday, 8th July 2021
Content portfolio management presents many challenges, including budgeting and licensing. Draw on Jinfo's expertise to help you overcome your pain points.
What's new at Jinfo?
Jinfo Overview - July 2021
View on YouTube
---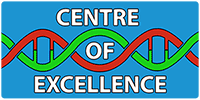 Latest in this Focus: Get started adapting the model to your environment with step-by-step guidance on practical activities for strategic planning. Define your own future where information is a strategic asset to your organisation.
---
What clients say about Centre of Excellence:
"My colleagues and I used your Known Fors activity, and we now have a vision as to who we are going to be. We already achieved ROI... a sincere thanks!" Director of Research and Information Services, international law firm
---
A Jinfo Subscription gets you access to activity-based content to move your projects forward, plus dynamic peer group discussions on meaty topics.