Webinars
Jinfo's practical and targeted Webinars bring quality professional development to your desktop, as part of a Jinfo Subscription.
Our unique expertise in distance education ensures that these sessions provide you with new tools and knowledge you can apply immediately.
[Focus: Centre of Excellence]
Managing the Information Centre of Excellence means identifying your team's strengths and weaknesses within the six characteristics that drive success.In this webinar, we'll walk through how to complete a self-assessment of how these characteristics are present within your team, as well as...
[Focus: Centre of Excellence]
What is the unique contribution that your team – with your particular expertise – can make to your organisation? The ability to summarise your value helps you capture the best of what you do and describe it in succinct headlines.In this webinar, we will walk you through the visioning...
[Focus: Centre of Excellence]
Crafting your Pillars of Service allows you to build your Information Centre of Excellence around what stakeholders value and need. In this webinar, we will walk through the parts of the activity you'll need to complete to develop your Pillars of Service.To get the most out of this...
[Focus: Centre of Excellence]
Evolving your current service towards your vision of the future as an Information Centre of Excellence starts with mapping your current services against our model.In this webinar, we'll walk through the activity we designed to enable you to complete this mapping exercise. To get the...
[Focus: Content Portfolio]
In the final step of the Scorecards methodology, you need to prioritise and collect data, refine your scoring documentation and get started using scores. In this webinar, Jinfo's Director of Research Robin Neidorf walked through the activities designed to enable you to finalise your...
[Focus: Content Portfolio]
Useful scorecards for product evaluation, stakeholder communication and negotiation support include the components you care about and reflect a scoring system that makes sense to you.In this webinar, Jinfo's Director of Research Robin Neidorf walked through the activities we designed to enable...
[Focus: Content Portfolio]
There are a lot of things you could measure and capture on your scorecards, but which components are the most important ones for achieving your goals?In this webinar, we walked through the activity to understand component and analyse which fit with your goals and desired results.To get the most...
[Focus: Content Portfolio]
Scorecards are a compelling concept to support the evaluation of products and vendors, communication with stakeholders and licence negotiations.Jinfo has developed a comprehensive guide to the thinking process to follow in order to craft useful – and manageable – scorecards. It starts...
[Focus: Content Portfolio]
In this webinar, Steve Bynghall presented a clear overview of how to design comprehensive product evaluations. This framework was developed following interviews with Benoit Sollie at Cargill, demonstrating best practice for comparing products against end-user needs.To get the most value from this...
[Focus: Content Portfolio]
Staying on top of current awareness is mission critical for information centres. View this session to dig into our insights on: What are the goals you might have in tracking current awareness How to organise your thinking for setting up a tracking system Which KPIs are most...
---
---
What's new at Jinfo?
Jinfo Overview - July 2021
View on YouTube
---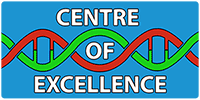 Latest in this Focus: Get started adapting the model to your environment with step-by-step guidance on practical activities for strategic planning. Define your own future where information is a strategic asset to your organisation.
---
What clients say about Centre of Excellence:
"My colleagues and I used your Known Fors activity, and we now have a vision as to who we are going to be. We already achieved ROI... a sincere thanks!" Director of Research and Information Services, international law firm
---
A Jinfo Subscription gets you access to activity-based content to move your projects forward, plus dynamic peer group discussions on meaty topics.
Benefit from our research
Our proven processes, resources and guidance will help your team make the shift from transaction centre to strategic asset.
---
Designed around the most common challenges and pain points for time- and resource-strapped information teams
Optimise your operations
Holistic content portfolio management
Future-proof your information service
Executive-ready communications
---
A tailored overview of our research and active discussion with your Jinfo analyst.
---
Measure your starting point to articulate your strengths and set priorities for future improvements. Assessments gauge risk, capacity, value and more.
---
Read case studies, and start the conversation:
Connect your team with the practical tools, original research and expertise to build and support information strategy in your organisation.
A Jinfo Subscription gives access to all Content (articles, reports, webinars) and Community.