Community
Jinfo Community provides a confidential, research-based, facilitated forum for discussion with your peers on critical issues in information management and strategy.
Community is available through a Jinfo Subscription.
---
Investment philosophies for strategic portfolio management
Financial managers build wealth portfolios based on investment philosophies. Your organisation's portfolio of third-party content should also be based on an investment philosophy, which clearly states objectives, strategies, and measures of success.In this session, we'll review and analyse...
Negotiation role-play for content licensing professionals
Our popular negotiation role-play returns...This session's scenario: Managing difficult conversations with internal stakeholdersWhat happens when the primary barrier to a successful contract negotiation is with your internal stakeholders rather than your supplier? Following the role-play,...
Teeing up value-based budget conversations for content licensing
Value, costs, usage, preferences... all of these are part of most budget conversations, whether explicitly or implicitly.Many of our customers are seeing increased pressure on their buying budgets and demands. Join us in this Community session to learn and share how to build meaningful...
Centre of Excellence - make progress on your evolution, with your peers
For nearly a decade, Jinfo has assisted information teams with designing their own versions of the Jinfo model for an Information Centre of Excellence. Now you have a chance to compare notes, objectives and results with your peers.If you have not yet explored the activities in the Focus on Centre...
Centre of Excellence - examples of Pillars of Service and Known Fors
The Jinfo model for an Information Centre of Excellence includes two activities that we have used with dozens of information teams to great positive effect. This Community session provided the opportunity for information managers to review and discuss their results with:Step two - create your...
Scorecards - how information teams are designing and using them
The concept of using scorecards to support product evaluation, communications with stakeholders and licence negotiations is an exciting topic for many information professionals.In this Community session, we discussed how scorecards are developed and used in a variety of environments.Download this...
Negotiation clinic - role-play and Q&A
This session involved role-playing different negotiation scenarios, plus discussion and Q&A with participants to consider a variety of approaches to points of negotiation.If you missed the session, download the anonymised notes today. Be sure to register for future "negotiation...
Usage data in contract negotiations
We know that usage is only one component of what constitutes "value" but it is a very important component. But many content portfolio managers have difficulty:Getting reliable usage dataUsing data in "apples to apples" comparisonsInterpreting data to clarify the value of a...
Pricing models for information and data licensing
If you license external information and data into your organisation, you've likely encountered a wide range of pricing models, supplier requirements and unique use clauses.This Jinfo Community session, part of our Focus on Content Portfolio, provided a forum for us to discuss:Current...
State of the Industry, 2021
Download the deck and anonymised notes from Jinfo's Community session, "State of the industry, 2021". Topics include:The "new normal" and how it affects your operations (or not)New definitions of value, and how to measure itWhat next-generation product evaluation and...
---
---
What's new at Jinfo?
Jinfo Overview - August 2021
View on YouTube
---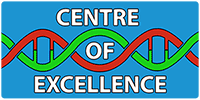 Latest in this Focus: Get started adapting the model to your environment with step-by-step guidance on practical activities for strategic planning. Define your own future where information is a strategic asset to your organisation.
---
What clients say about Centre of Excellence:
"Jinfo's Pillars of Service and Known Fors activities feed our overall mission and vision. Everything we do has to align with these, and if it doesn't, we ask the question, 'Why are we doing this?' We can communicate more effectively what we do and move away from the transactional view. Let me stress... there is a huge return on this work. It allows us to chart our own destiny." Director of Information Services, pharmaceutical industry
---
A Jinfo Subscription gets you access to activity-based content to move your projects forward, plus dynamic peer group discussions on meaty topics.
Benefit from our research
Our proven processes, resources and guidance will help your team make the shift from transaction centre to strategic asset.
---
Designed around the most common challenges and pain points for time- and resource-strapped information teams
Optimise your operations
Holistic content portfolio management
Future-proof your information service
Executive-ready communications
---
A tailored overview of our research and active discussion with your Jinfo analyst.
---
Measure your starting point to articulate your strengths and set priorities for future improvements. Assessments gauge risk, capacity, value and more.
---
Read case studies, and start the conversation:
Connect your team with the practical tools, original research and expertise to build and support information strategy in your organisation.
A Jinfo Subscription gives access to all Content (articles, reports, webinars) and Community.