Centre of Excellence
Focus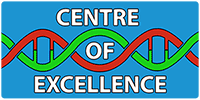 The Information Centre of Excellence model is a flexible approach to balancing the three things your information function needs to incorporate:
Information strategy
Delivering expert information services
Enabling end-users.
Get started with the five steps outlined in Jinfo Content, to enable you to adapt the model to the opportunities in your environment, to evolve to a Centre of Excellence.
Then meet with your peers in our Community sessions to get further perspective on making this journey.

"I'm Robin Neidorf, Director of Research for Jinfo.
You can advance your information strategy with the practical activities and research insights in Jinfo's Focus areas when you become a client.
Contact me to discuss your unique needs, and we can map our methods and experience to address your opportunities and challenges".
Start here
Work on your own – Content
Use the step-by-step activities described in the following articles and webinars to develop your unique version of Information Centre of Excellence.
How do other information teams do it? Community dialogue
Every information team has it's own adaptation of the Centre of Excellence – trade ideas with your peers in the Jinfo Community sessions in our Focus on Centre of Excellence. Anonymised notes available from these past sessions:
Fast-track your progress – Jinfo Consulting
You don't have to do it all on your own. Jinfo has worked with a wide range of information teams of all sizes on adapting the Information Centre of Excellence to create their version of "best practice". Talk with us today about Jinfo Consulting to tailor a plan for you.
Consulting on Centre of Excellence
---
Testimonial
"With your help, we have seen the difference the Information Centre of Excellence model makes. For example, since we implemented some simple changes in how we communicate with new joiners (as part of enabling end users), we have seen a marked increase in response rates and use of training resources. Learning to think more like a user clearly pays off."
Lead, information and knowledge management, agribusiness
Consulting on Centre of Excellence
Design your ideal balance of information strategy, delivery of expert information services, and empowering end users


Create a practical action plan to evolve towards this future


Build continuous improvement into operations, ensuring ongoing excellence regardless of changes in your organisation.