The Information Centre of Excellence – a flexible model of value, resilience and strategy
Jinfo Blog
Tuesday, 25th May 2021
Abstract
Jinfo's model of an Information Centre of Excellence helps you evolve your service to greater value and resilience. Our Focus on Centre of Excellence includes the activity-based Content, peer-group Community sessions and Consulting frameworks to build your information strategy, deliver expert information services, and enable end-users to do their jobs better.
Item
Create maximum value, visibility and resilience in your information function. Jinfo's Focus on Centre of Excellence shows you how.
The Information Centre of Excellence model is based on over a decade of research and hands-on experience working with information teams of all sizes, in a wide range of industries.
It builds on the perspective that information is part of the DNA of every successful business, with a foundation of:
Information strategy: set, advocate for and support the implementation of a forward-looking plan for an organisation to manage the risks and leverage the opportunities of information and data resources


Expert information services: apply unique skills to deliver services relating to information and data, commonly including procurement from third-party sources; response to complex research queries; and/or subject matter expertise on information sources for strategic initiatives


Enabled end-users: ensure that information and data users throughout an organisation have access to, and can effectively use, information and data to do their jobs and help the business succeed.
Focus on Centre of Excellence walks you through five activities, through which you can plan to evolve to your version of the Information Centre of Excellence, using the skills of your team, the values of your business and the unique opportunities before you.
Content: Follow the steps outlined in the articles and accompanying recorded webinars


Community: Register to join the peer-to-peer sessions to learn how other information teams are adapting these concepts


Consulting: Work with our analysts, for additional feedback and accountability.
Start creating your Information Centre of Excellence.

"With your help, we have seen the difference the Information Centre of Excellence model makes. For example, since we implemented some simple changes in how we communicate with new joiners (as part of enabling end-users), we have seen a marked increase in response rates and use of training resources. Learning to think more like a user clearly pays off." – lead, information and knowledge management, agribusiness
---
"My colleagues and I used the Known Fors activity in the Focus on Centre of Excellence, and we now have a vision as to who we are going to be. We already achieved ROI, as the activity was helpful when we unexpectedly had to create a job description and now as I begin to develop marketing plans and communications - a sincere thanks!" – Director of Research and Information Services, international law firm.
About this article
Blog post title: The Information Centre of Excellence – a flexible model of value, resilience and strategy
What's new at Jinfo?
Jinfo Overview - August 2021
View on YouTube
---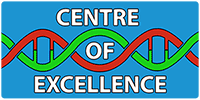 Latest in this Focus: Get started adapting the model to your environment with step-by-step guidance on practical activities for strategic planning. Define your own future where information is a strategic asset to your organisation.
---
What clients say about Centre of Excellence:
"Jinfo's Pillars of Service and Known Fors activities feed our overall mission and vision. Everything we do has to align with these, and if it doesn't, we ask the question, 'Why are we doing this?' We can communicate more effectively what we do and move away from the transactional view. Let me stress... there is a huge return on this work. It allows us to chart our own destiny." Director of Information Services, pharmaceutical industry
---
A Jinfo Subscription gets you access to activity-based content to move your projects forward, plus dynamic peer group discussions on meaty topics.
Benefit from our research
Our proven processes, resources and guidance will help your team make the shift from transaction centre to strategic asset.
---
Designed around the most common challenges and pain points for time- and resource-strapped information teams
Optimise your operations
Holistic content portfolio management
Future-proof your information service
Executive-ready communications
---
A tailored overview of our research and active discussion with your Jinfo analyst.
---
Measure your starting point to articulate your strengths and set priorities for future improvements. Assessments gauge risk, capacity, value and more.
---
Read case studies, and start the conversation:
Connect your team with the practical tools, original research and expertise to build and support information strategy in your organisation.
A Jinfo Subscription gives access to all Content (articles, reports, webinars) and Community.