Robin Neidorf
Director of Research and Head of Consulting
Robin heads the Jinfo Research division. Original research is at the heart of Jinfo and underpins all our activities, from editorial content to webinars, consulting and Community sessions. Robin has has been working with Jinfo since 2004 and is responsible for strategic planning, developing proprietary research-based tools, partnerships and alliances, and consulting.
She is proud to be a contributor of a chapter on strategic content portfolio management in "The Emerald Handbook of Modern Information Management".
Prior to joining Jinfo, Robin ran a research and communications consulting business for 10 years. As a consultant, she focused on strategic planning, change management, and using information to make better decisions.
Working with a wide range of organisations in the for-profit and non-profit sector. Robin has developed online communities, publications and distance learning modules for a range of business purposes. She is the author of Teach Beyond Your Reach: An instructor"s guide to developing and running successful distance learning classes, workshops, training sessions and more (second edition, Cyber Age, 2012) and the co-author of E-Merchant: Retail Strategies for e-Commerce (Addison-Wesley, 2001).
Robin can be reached at robin.neidorf@jinfo.com
Articles by Robin Neidorf:
---

Dashboard and collaboration (use-case - intelligence)
Wednesday, 17th February 2021
In the second of a five-part series of articles looking at intelligence systems, we explore the interactive options available. This article looks at Aurora's FirstLight, InfoDesk, InfoNgen, Comintelli's Intelligence2day and Northern Light's SinglePoint with a particular focus on dashboard and collaborative features.
---

Research update - assess your strategic portfolio management needs
Thursday, 4th February 2021
Create a tailored roadmap towards strategic content portfolio management with the help of Jinfo's Consulting on Content Portfolio and self-assessment worksheet.
---

Become a more strategic content portfolio manager
Thursday, 28th January 2021
Jinfo's latest Focus will help you develop your strategic content portfolio management skills and get to grips with content licensing and value-driven management.
---

Research update - what matters most to smart information managers
Thursday, 21st January 2021
Move into 2021 with a Jinfo Subscription. Jinfo offers a wide range of resources on the state of the information industry, including information strategy, value chain analysis, content purchasing and licensing.
---

Research update - what's your focus in 2021?
Thursday, 7th January 2021
Embark on the new year with Jinfo's wide range of helpful resources designed to enhance your information strategy, value and visibility.
Reports by Robin Neidorf:
---

Jinfo research on UK legal purchasing preferences and needs 2020
Friday, 4th December 2020
Now in its 10th year, Jinfo"s research into purchasing trends and preferences in the UK legal market reflects the significant impact of M&A activi...
---

Jinfo survey - challenges facing information teams
Monday, 8th June 2020
Jinfo recently carried out a market research survey on behalf of Springer Nature designed to elicit the opinions of corporate information centres on o...
---

Jinfo survey - the role of information professionals in a data-driven world
Thursday, 27th February 2020
This three-part report looks at the survey responses of information professionals to gauge current data-related needs and expertise amongst informatio...
---

Jinfo model - closing the confidence gap
Wednesday, 5th February 2020
This model looks at the results of Jinfo"s research on the professional landscape for information teams in the data-driven world, including how confid...
---

Jinfo model - real-world ROI of external data
Thursday, 16th January 2020
To some, it may seem as if the ongoing value of the external data sources your organisation invests in is hard to quantify. Jinfo"s model will guide y...
What's new at Jinfo?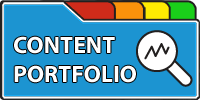 Improve your negotiation position, measure performance of your portfolio of external content, and communicate more effectively with stakeholders.
---
A Jinfo Subscription gets you access to activity-based content to move your projects forward, plus dynamic peer group discussions on meaty topics.