What's New at Jinfo?
The latest additions, on one page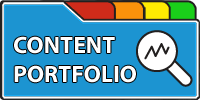 Use Jinfo's strategic models for content purchasing and licensing to manage based on value. Plus, our marketplace coverage saves you time and gives you unique insight.
Categories
These are the most popular Categories, with which all content is tagged:
Walkthrough
A Jinfo walkthrough shows you the benefits of a Jinfo Subscription, and helps you get the most value from the resources we produce.
View our recorded walkthrough, or complete the form on that page to request a tailored walkthrough for your team.
"As a result of working with Jinfo Consulting we have identified six key decisions to improve our stakeholder relationships for the long term. We feel like we have already made progress on this, and know we still have work to do. We need to be smart about making the tools and processes easy to use, with clear benefits to how we work, and not a burden!"
Lead, information and knowledge management, global agribusiness
Wednesday, 19th August 2020