What's New at Jinfo?
The latest additions, on one page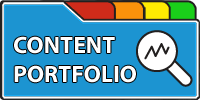 Use Jinfo's strategic models for content purchasing and licensing to manage based on value. Plus, our marketplace coverage saves you time and gives you unique insight.
Categories
These are the most popular Categories, with which all content is tagged:
"Our [content portfolio] briefing updated our knowledge of best practice – documenting our product evaluations properly, working with end-users to help them understand the difference between licensing and purchasing, and establishing consistent processes across the team. The reminder to re-invest in the basics is so helpful, especially from an external party."
Global administrator of information contracts, consulting firm
Tuesday, 30th March 2021