Rebecca Sanders

With roles including Head of Research and Business Knowledge Specialist, Rebecca has extensive international experience across a range of industries including outplacement and career management, telecommunications, and finance. Rebecca is currently working for Griffith University in Queensland, Australia and is also undertaking her second degree, a Bachelor of Psychology, with a particular interest in organisational psychology. Rebecca can be contacted by email on r.sanders@griffith.edu.au.
Articles by Rebecca Sanders:
---

The Leaving Employee: Knowledge Management for Surviving and Thriving
Tuesday, 1st January 2008
When a member of my team announced he was moving interstate a few years ago, I realised I was about to lose someone with four years of specialist product knowledge.
---

The Leaving Employee: Knowledge Management for Surviving and Thriving [ABSTRACT]
Tuesday, 1st January 2008
Regardless of their role within an organisation, an employee accumulates a career worth of knowledge: knowledge about the industry, their role, the company, its products, employees, and customers. While most of us can breathe a sigh of relief that our job doesn't entail launching billion dollar rockets into orbit, irrespective of the industry we work in we are all faced with the same problem - how to minimise the loss of critical, valuable experience and information when an employee leaves the company.
What's new at Jinfo?
Jinfo Overview - August 2021
View on YouTube
---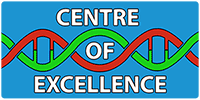 Latest in this Focus: Get started adapting the model to your environment with step-by-step guidance on practical activities for strategic planning. Define your own future where information is a strategic asset to your organisation.
---
What clients say about Centre of Excellence:
"Jinfo's Pillars of Service and Known Fors activities feed our overall mission and vision. Everything we do has to align with these, and if it doesn't, we ask the question, 'Why are we doing this?' We can communicate more effectively what we do and move away from the transactional view. Let me stress... there is a huge return on this work. It allows us to chart our own destiny." Director of Information Services, pharmaceutical industry
---
A Jinfo Subscription gets you access to activity-based content to move your projects forward, plus dynamic peer group discussions on meaty topics.