Barbara Verble

Articles by Barbara Verble:
---

The Library in the Twenty-first Century: New Services for the Information Age
Tuesday, 1st January 2008
---

The Library in the Twenty-first Century: New Services for the Information Age [ABSTRACT]
Tuesday, 1st January 2008
Are libraries threatened with extinction, or are they morphing into a universal hub of information and knowledge, an indispensable factor in the success of their constituents? Peter Brophy weighs in on the discussion once again with the revised edition of his comprehensive assessment of "The Library in the Twenty-first Century" (London: Facet Publishing). Six years after the initial publication of this book, Brophy sees no reason to revise his original judgment that libraries continue to be under threat and have to be proactive, if not aggressive about defining and taking their place in their respective environments, whether it is universities, schools, corporations, or the general public.
What's new at Jinfo?
Jinfo Overview - August 2021
View on YouTube
---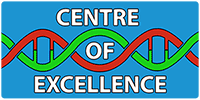 Latest in this Focus: Get started adapting the model to your environment with step-by-step guidance on practical activities for strategic planning. Define your own future where information is a strategic asset to your organisation.
---
What clients say about Centre of Excellence:
"Jinfo's Pillars of Service and Known Fors activities feed our overall mission and vision. Everything we do has to align with these, and if it doesn't, we ask the question, 'Why are we doing this?' We can communicate more effectively what we do and move away from the transactional view. Let me stress... there is a huge return on this work. It allows us to chart our own destiny." Director of Information Services, pharmaceutical industry
---
A Jinfo Subscription gets you access to activity-based content to move your projects forward, plus dynamic peer group discussions on meaty topics.