Chris Murphy

Chris Murphy is a director of business consultancy Ravensbourne Research Ltd ravensbourneresearch@tiscali.co.uk> and a Fellow of the Royal Statistical Society. After working for the Department of Trade & Industry, he took a post as a researcher at the London Business School. Chris was subsequently head of research with a firm of conference producers before taking up his present post in 1989. Since then he has been involved in a wide range of research, advisory and investment activities and is one of the editorial team on Jordan Publishing"s flagship encyclopaedia "International Corporate Procedures". His own book, "Competitive Intelligence: Gathering, Analysing and Using It", was published by Gower in 2005.
Articles by Chris Murphy:
---

Statistics: Can You Really Believe the Figures?
Friday, 1st February 2008
---

Statistics: Can You Really Believe the Figures? [ABSTRACT]
Friday, 1st February 2008
Hard, objective, accurate, definitive, precise numbers are beguilingly appealing. Yet in reality numbers are often subjective, vague, provisional and need to be qualified - they can even be downright misleading. So a few key danger zones are highlighted here and some elementary precautions suggested. They may seem 'self-evident'. However, a vast number of examples could be quoted to show that simple errors often trip up even sophisticated research.
What's new at Jinfo?
Jinfo Overview - August 2021
View on YouTube
---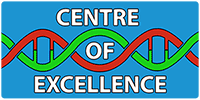 Latest in this Focus: Get started adapting the model to your environment with step-by-step guidance on practical activities for strategic planning. Define your own future where information is a strategic asset to your organisation.
---
What clients say about Centre of Excellence:
"Jinfo's Pillars of Service and Known Fors activities feed our overall mission and vision. Everything we do has to align with these, and if it doesn't, we ask the question, 'Why are we doing this?' We can communicate more effectively what we do and move away from the transactional view. Let me stress... there is a huge return on this work. It allows us to chart our own destiny." Director of Information Services, pharmaceutical industry
---
A Jinfo Subscription gets you access to activity-based content to move your projects forward, plus dynamic peer group discussions on meaty topics.