Nigel Lees

Nigel Lees has been working at the Royal Society of Chemistry since 1994 and from 1999 as Manager Library & Archival Services. Prior to this, he was Chemistry Subject Specialist at the British Library. He has also worked as an information officer in the pharmaceutical industry and in the consultancy Burgoyne and Partners, specialising in the investigation of fire, chemical and explosion incidents. From 1986-88 he worked in Egypt for VSO in a training and advisory role at the University of Assiut. Contact him at library@rsc.org; 020 7440 3371, http://www.rsc.org/library.
Articles by Nigel Lees:
---

If Members Won't Come: The Royal Society of Chemistry Builds a Virtual Library
Tuesday, 22nd April 2008
---

If Members Won't Come: The Royal Society of Chemistry Builds a Virtual Library [ABSTRACT]
Tuesday, 22nd April 2008
When the Royal Society of Chemistry (RSC) Library was faced with declining visits at a time when the level of enquiries remained constant, staff began exploring how to serve members better and save money in doing so. Nigel Lees describes the challenges and benefits of transitioning from a traditional print-based environment to a virtual one.
What's new at Jinfo?
Jinfo Overview - July 2021
View on YouTube
---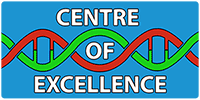 Latest in this Focus: Get started adapting the model to your environment with step-by-step guidance on practical activities for strategic planning. Define your own future where information is a strategic asset to your organisation.
---
What clients say about Centre of Excellence:
"My colleagues and I used your Known Fors activity, and we now have a vision as to who we are going to be. We already achieved ROI... a sincere thanks!" Director of Research and Information Services, international law firm
---
A Jinfo Subscription gets you access to activity-based content to move your projects forward, plus dynamic peer group discussions on meaty topics.