Yvonne Dews
Account Manager
Yvonne Dews handles all financial matters for Jinfo Limited and joined the team in 2008.
Yvonne previously worked as an account negotiator for the market leader in global transportation, express and freight.
Yvonne can be reached at yvonne.dews@jinfo.com
What's new at Jinfo?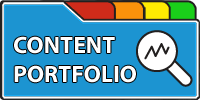 Improve your negotiation position, measure performance of your portfolio of external content, and communicate more effectively with stakeholders.
---
A Jinfo Subscription gets you access to activity-based content to move your projects forward, plus dynamic peer group discussions on meaty topics.