Nancy Davis Kho

With more than a decade of experience in the product management and business development side of online content, Nancy Davis Kho now writes about the rapidly changing environment of digital content and its implications for business.
Nancy is a frequent contributor to EContent Magazine, Streaming Media, Enterprise Search Sourcebook, and the San Francisco Chronicle. Her website is at www.daviskho.com.
Articles by Nancy Davis Kho:
---

Zawya on the block
Wednesday, 11th April 2012
Middle Eastern business portal Zawya's newly branded website seems to herald more than just a new look, with speculation that the company may be taken over by a leading US or UK organisation. This could be good news for researchers leading to better access for reliable Middle Eastern data.
---

Kindle store en Espanol
Tuesday, 10th April 2012
Amazon announces a Spanish-language Kindle bookstore and interface with 30,000 titles at launch. Barnes & Noble offers a similar product called Nook Books en Español. With a growing readership of non-English speaking people owning eBook readers, there is a huge potential for a choice of language offerings in this marketplace.
---

Sentiment analysis tools: but whose sentiment?
Thursday, 29th March 2012
The next step along from sentiment analysis looks at the "emotional brain" to find out what the individual is really thinking. However as in the case where the majority of online product reviews are provided by a minority of consumers, how can research really be accurate.
---

Mobile boosts news consumption: new study
Sunday, 25th March 2012
A recent study reports that users read news on at least two devices, primarily their own computer, but additionally a tablet or smartphone, these last two being additive sources. The challenge for publishers now is how to capitalise on this trend.
---

BRIC billionaires, brands and banks
Sunday, 11th March 2012
While western economies stumble, growth in BRIC countries is picking up the pace. This is especially true of Brazil where development, innovation and branding as well as scientific research is rising along with the number of billionaires.
What's new at Jinfo?
Jinfo Overview - August 2021
View on YouTube
---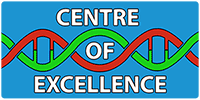 Latest in this Focus: Get started adapting the model to your environment with step-by-step guidance on practical activities for strategic planning. Define your own future where information is a strategic asset to your organisation.
---
What clients say about Centre of Excellence:
"Jinfo's Pillars of Service and Known Fors activities feed our overall mission and vision. Everything we do has to align with these, and if it doesn't, we ask the question, 'Why are we doing this?' We can communicate more effectively what we do and move away from the transactional view. Let me stress... there is a huge return on this work. It allows us to chart our own destiny." Director of Information Services, pharmaceutical industry
---
A Jinfo Subscription gets you access to activity-based content to move your projects forward, plus dynamic peer group discussions on meaty topics.