Elizabeth Geesey Holmes

Elizabeth Geesey Holmes has 21 years of experience as a librarian and is director of library services at the law firm of Partridge Snow & Hahn. She manages the firm"s information resources and provides reference and research services for attorneys, paralegals and administrative assistants. Elizabeth also conducts regular seminars and workshops on internet research, Google searching, and legal research. Qualifications include an MSLIS degree, University of Rhode Island and an MA degree, College of William & Mary.
She is a member of the American Association of Law Libraries (AALL), Law Librarians of New England (LLNE), Association of Boston Law Librarians (ABLL), and the SLA. Twitter: @bethgholmes
Articles by Elizabeth Geesey Holmes:
---

My Favourite Tipples from a Law Librarian
Wednesday, 3rd December 2014
My Favourite Tipples are shared by Elizabeth Geesey Holmes, director of library services at the law firm of Partridge Snow & Hahn. She shares some of her favourite online resources in areas from specialist legal sources to STM document delivery and the Timehop app.
What's new at Jinfo?
Jinfo Overview - August 2021
View on YouTube
---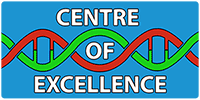 Latest in this Focus: Get started adapting the model to your environment with step-by-step guidance on practical activities for strategic planning. Define your own future where information is a strategic asset to your organisation.
---
What clients say about Centre of Excellence:
"Jinfo's Pillars of Service and Known Fors activities feed our overall mission and vision. Everything we do has to align with these, and if it doesn't, we ask the question, 'Why are we doing this?' We can communicate more effectively what we do and move away from the transactional view. Let me stress... there is a huge return on this work. It allows us to chart our own destiny." Director of Information Services, pharmaceutical industry
---
A Jinfo Subscription gets you access to activity-based content to move your projects forward, plus dynamic peer group discussions on meaty topics.