Mary Chitty

Mary Chitty is library director and taxonomist at Cambridge Healthtech in Needham Massachusetts, and the editor of "Biopharmaceutical Glossaries & Taxonomies". She is an author and book reviewer for Library Journal, BioIT World and Clinical Informatics News. She is past-chair of the Special Libraries Association SLA Pharmaceutical & Health Technologies Division, and was on the initial executive board of SLA"s Taxonomy Division. She has an MSLS from the University of North Carolina Chapel Hill and a BA in Anthropology from Yale and can be reached at mchitty@healthtech.com or LinkedIn.
Articles by Mary Chitty:
---

My Favourite Tipples from a biopharma librarian and taxonomist
Wednesday, 20th February 2019
My Favourite Tipples are shared by Mary Chitty of life science network Cambridge Healthtech Institute. She shares some of her preferred resources in areas from biomedical to innovative medicines and leadership skills.
What's new at Jinfo?
Jinfo Overview - August 2021
View on YouTube
---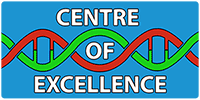 Latest in this Focus: Get started adapting the model to your environment with step-by-step guidance on practical activities for strategic planning. Define your own future where information is a strategic asset to your organisation.
---
What clients say about Centre of Excellence:
"Jinfo's Pillars of Service and Known Fors activities feed our overall mission and vision. Everything we do has to align with these, and if it doesn't, we ask the question, 'Why are we doing this?' We can communicate more effectively what we do and move away from the transactional view. Let me stress... there is a huge return on this work. It allows us to chart our own destiny." Director of Information Services, pharmaceutical industry
---
A Jinfo Subscription gets you access to activity-based content to move your projects forward, plus dynamic peer group discussions on meaty topics.