Product Review of PatSeer Premier
Jinfo Report
15th March 2016
Abstract
PatSeer Premier is a global patent database and research platform with integrated analytics and collaboration capabilities.
This review:
Introduces parent company Gridlogics and its product offerings, pinpoints the target audience, key advantages of the product, and provides contact details.


Details the patent authorities covered, including English translations from 10 authorities ranging from China to Russia; lists bodies with searchable full-text collections for granted patents and applications; and explains how the content is structured within the database.


Puts technology to the test, with a comprehensive analysis of PatSeer's interface and search features, highlights areas that our reviewer particularly likes and those that could be more logical.


Covers search and display options and other elements such as Hit Analysis, Filtering, charts functionality, plus interesting features such as the Query Analyser and Projects function.


Considers help and support, describes elements that help users get the best out of the product and also some interesting recent developments.


Explains the pricing structure and identifies competitors including Questel Orbit IP, Thomson Innovation, CPA Global Discovery, LexisNexis TotalPatent and Innography Advanced Analysis.
Reviewed by Scott Vine
Content Access
Access to Jinfo articles and reports is a benefit of a Jinfo Subscription.
Does your organisation have a Jinfo Subscription?
"Yes, we subscribe"
Please sign in here so that we can check your access to this item:
"Not yet"
Gain access to this report with a Jinfo Subscription. It will help your organisation:
Save time and money
Re-invent information services
Define, measure and communicate information value
---
"Don't know"
Submit the Subscription Question form to find out if someone in your organisation already has a subscription or to discuss your questions or requirements.

Or use the 'Text Chat' button at the bottom-right of this page for immediate assistance.

Claire Laybats
Head of Commercial Development
claire.laybats@jinfo.com
About this report
Report title: Product Review of PatSeer Premier
Pages: 28

Related articles:
What's new at Jinfo?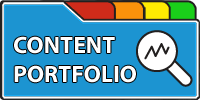 Improve your negotiation position, measure performance of your portfolio of external content, and communicate more effectively with stakeholders.
---
A Jinfo Subscription gets you access to activity-based content to move your projects forward, plus dynamic peer group discussions on meaty topics.