Product review of Northern Light's SinglePoint
Jinfo Report
10th September 2019
Abstract
Northern Light's SinglePoint provides a single point of access to all of a client's internal and external research information, including high-quality data from some of the world's leading technology and industry sources.
This review:
Introduces the company and product and provides contact details


Looks at some of the changes that have been introduced since Jinfo's 2016 review, in particular, its increased use of machine learning and a fresh user interface


Outlines the key advantages SinglePoint brings to its users


Looks at current content partners, with leading names such as Informa, Clarivate Analytics, EBSCO and Mintel and how clients can easily incorporate their own content as well as the wide range of languages that are supported


Examines the technology, particularly its increased reliance on machine learning and the wide range of widgets that can be incorporated


Covers the dashboard functionality and how collaboration and sharing of research content is encouraged


Outlines the help options available for both users and administrators and looks at the huge range of statistics that can be downloaded


Looks at potential product developments and competitors including WideNarrow and Aurora FirstLight


Summarises the product's value and how the company continues to create an increasingly sophisticated product.
By Scott Vine
Content Access
Access to Jinfo articles and reports is a benefit of a Jinfo Subscription.
Does your organisation have a Jinfo Subscription?
"Yes, we subscribe"
Please sign in here so that we can check your access to this item:
"Not yet"
Gain access to this report with a Jinfo Subscription. It will help your organisation:
Save time and money
Re-invent information services
Define, measure and communicate information value
---
"Don't know"
Submit the Subscription Question form to find out if someone in your organisation already has a subscription or to discuss your questions or requirements.

Or use the 'Text Chat' button at the bottom-right of this page for immediate assistance.

Claire Laybats
Head of Commercial Development
claire.laybats@jinfo.com
About this report
Report title: Product review of Northern Light's SinglePoint
Pages: 38

Related articles:
What's new at Jinfo?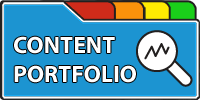 Improve your negotiation position, measure performance of your portfolio of external content, and communicate more effectively with stakeholders.
---
A Jinfo Subscription gets you access to activity-based content to move your projects forward, plus dynamic peer group discussions on meaty topics.