Product review of XPansion XMon
Jinfo Report
11th May 2020
Abstract
With organisations consuming increasing amounts of data, it's becoming more difficult to manage it, especially for those businesses within the financial services market that need almost constant access to data. XPansion offers a solution to this problem in the form of its XMon platform, an advanced, fully managed platform that addresses usage, compliance and data operation challenges faced by institutions when managing data from external providers and internal data consumers.
This review:
Takes a closer look at the company and product and some of its typical users, including financial firms from mid-sized hedge funds to large global asset management companies and tier-one investment banks, as well as some of its key advantages


Highlights some of the anticipated product enhancements and some of the existing challenges the product helps to overcome, such as helping to provide access to data in a controlled, compliant, cost-effective way with the ability to run reports in a timely and evidence-based manner


Explores the search and user interface and the many ways users can connect financial market data, both internal or external, along with the many reports available to enable subscribers to review their consumption of market data across multiple systems as well as the wide range of API's that are available


Highlights the help and training available


Looks at the competitive landscape, which includes consultancy and EDM firms along with direct competition from Easyfeed.
By Scott Vine
Content Access
Access to Jinfo articles and reports is a benefit of a Jinfo Subscription.
Does your organisation have a Jinfo Subscription?
"Yes, we subscribe"
Please sign in here so that we can check your access to this item:
"Not yet"
Gain access to this report with a Jinfo Subscription. It will help your organisation:
Save time and money
Re-invent information services
Define, measure and communicate information value
---
"Don't know"
Submit the Subscription Question form to find out if someone in your organisation already has a subscription or to discuss your questions or requirements.

Or use the 'Text Chat' button at the bottom-right of this page for immediate assistance.

Claire Laybats
Head of Commercial Development
claire.laybats@jinfo.com
About this report
Report title: Product review of XPansion XMon
Pages: 29

Related articles:
What's new at Jinfo?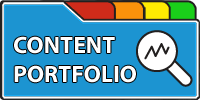 Improve your negotiation position, measure performance of your portfolio of external content, and communicate more effectively with stakeholders.
---
A Jinfo Subscription gets you access to activity-based content to move your projects forward, plus dynamic peer group discussions on meaty topics.