Product review of Springer AdisInsight
Jinfo Report
11th June 2020
Abstract
AdisInsight is a comprehensive scientific database of international drug research. It holds curated, evidence-based records of drugs at all stages of development. Content is added and updated daily by experts and it also uses web-scraping algorithms. Jinfo last reviewed the product back in 2015 and published a mini review in 2017. Since then there have been some notable changes to the product.
This review:
Includes an overview of the product and company, its key advantages, changes since our last product review, and the product's value to those organisations working within the healthcare sector


Looks at the product's five content areas of the drug lifecycle; drugs, clinical trials, deals, safety reports and patents. We also find out about its extensive editorial process


Focuses on the technology behind the product, including the options available to search, share and export its five content sets and how administrators can monitor usage


Explores what help and training is available to users


Finds out who its competition is, including Cortellis from Clarivate Analytics, Trialtrove from Pharma Intelligence and Orbit Intellixir from Questel


Touches on its plans to improve end-user privacy and introduce content visualisation.
Content Access
Access to Jinfo articles and reports is a benefit of a Jinfo Subscription.
Does your organisation have a Jinfo Subscription?
"Yes, we subscribe"
Please sign in here so that we can check your access to this item:
"Not yet"
Gain access to this report with a Jinfo Subscription. It will help your organisation:
Save time and money
Re-invent information services
Define, measure and communicate information value
---
"Don't know"
Submit the Subscription Question form to find out if someone in your organisation already has a subscription or to discuss your questions or requirements.

Or use the 'Text Chat' button at the bottom-right of this page for immediate assistance.

Claire Laybats
Head of Commercial Development
claire.laybats@jinfo.com
About this report
Report title: Product review of Springer AdisInsight
Pages: 25

Related articles:
What's new at Jinfo?
Jinfo Overview - July 2021
View on YouTube
---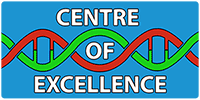 Latest in this Focus: Get started adapting the model to your environment with step-by-step guidance on practical activities for strategic planning. Define your own future where information is a strategic asset to your organisation.
---
What clients say about Centre of Excellence:
"My colleagues and I used your Known Fors activity, and we now have a vision as to who we are going to be. We already achieved ROI... a sincere thanks!" Director of Research and Information Services, international law firm
---
A Jinfo Subscription gets you access to activity-based content to move your projects forward, plus dynamic peer group discussions on meaty topics.