Shifting the Worldview around IS/IT Relationships: A First Step to Alignment
Jinfo Webinar
8th March 2016
[Research Focus: Strategic Alignment of IS and IT]
Description
Is your view of the IT department that it's rule-driven, rigid and next to impossible to work with? It's a common perspective amongst our customers, and one that we need to address in the interests of driving the visibility and value of information.
Given that so many information projects benefit from IT skills and resources, it's essential that information services (IS) professionals gain a better understanding of the "worldview" of their colleagues in IT. This session is a great starting point for:
Untangling IT structures and hierarchies
Learning the key vocabulary
Adapting your requests and project specs so that they can be prioritised.
You'll leave with a helpful glossary, a guide to conducting further research on your organisation's IT structure, and a tip sheet to support changing habits around your interactions with IT.
Restricted to Jinfo Subscribers at the Content level or higher, and registered guests. Spaces are limited.
Date:
Tuesday, 8th March 2016 at 08:00 Pacific / 10:00 Central / 11:00 Eastern / 16:00 (GMT) / 17:00 Europe, 60 minutes
Webinar Recording and/or Slide Deck
This event has passed, and a recording and/or slide deck is available for customers with a Jinfo Subscription.
If you have a Jinfo Subscription, please sign in here so that we can check your account:
If you are considering purchasing a Jinfo Subscription and would like to request guest access to view the recording, please contact us.
About this Webinar
Webinar title: Shifting the Worldview around IS/IT Relationships: A First Step to Alignment
What's new at Jinfo?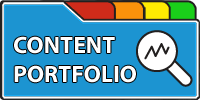 Improve your negotiation position, measure performance of your portfolio of external content, and communicate more effectively with stakeholders.
---
A Jinfo Subscription gets you access to activity-based content to move your projects forward, plus dynamic peer group discussions on meaty topics.