Best practices in effective, activity-based learning for information literacy
Jinfo Webinar
13th June 2017
[Research Focus: Developing an information-savvy workforce through strategic alignments]
Description
If you cultivate your skill in creating activity-based learning, you will improve the way workers interact with information.
But first, you need to learn to account for learning preferences amongst your target audience. Far from a "one-size-fits-all" strategy, information experts need to understand the variety of ways in which people take in, process, and internalise information so that it becomes knowledge and practice.
While you don't need to become an expert in this field, it can help to know enough to be able to partner successfully with your learning and development teams. This will help you collaborate to develop an effective curriculum and learning materials, to help your organisation improve its information literacy.
This Jinfo Webinar provides guidance on:
Different learning styles and approaches
How to develop an effective learning curriculum for information literacy, which doesn't rely on dragging people to training sessions
Designing activity-based learning materials for a variety of environments to improve information skills and overall literacy.
Webinars are open to licensed users on a Jinfo Subscription. Spaces are limited.
If you have a question about this event, or are unsure if you have a subscription, please contact us.
Date:
Tuesday, 13th June 2017 at 08:00 Pacific / 10:00 Central / 11:00 Eastern / 16:00 (BST) / 17:00 Europe, 60 minutes.
Webinar Recording and/or Slide Deck
This event has passed, and a recording and/or slide deck is available for customers with a Jinfo Subscription.
If you have a Jinfo Subscription, please sign in here so that we can check your account:
If you are considering purchasing a Jinfo Subscription and would like to request guest access to view the recording, please contact us.
About this Webinar
Webinar title: Best practices in effective, activity-based learning for information literacy
What's new at Jinfo?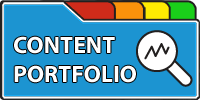 Improve your negotiation position, measure performance of your portfolio of external content, and communicate more effectively with stakeholders.
---
A Jinfo Subscription gets you access to activity-based content to move your projects forward, plus dynamic peer group discussions on meaty topics.