A look at the data for benchmarking your information service
Jinfo Webinar
8th August 2017
[Research Focus: Benchmark information roles - optimise your structure]
Description
A challenging question in Jinfo's benchmarking work focused on, "What metrics do you review to determine the success of your service?"
Data is a key input for enabling decision-making, but it's notoriously difficult to develop and track meaningful measures in our field of practice.
In this webinar, we present the results of Jinfo's benchmarking for information services in a range of companies, looking at areas including:
Strategy
Operations
Vendor relations
User interactions.
This Jinfo Webinar provides invaluable insights:
We'll discuss how you can use these datapoints and what else you can measure in your own environment, but also the limitations of quantitative measures.
Join this session to better understand how you can leverage our benchmarking research to make your case internally for resources, direction and new interactions with your users and stakeholders.
Webinars are open to licensed users on a Jinfo Subscription. Spaces are limited.
If you have a question about this event, or are unsure if you have a subscription, please contact us.
Date:
Tuesday, 8th August 2017 at 08:00 Pacific / 10:00 Central / 11:00 Eastern / 16:00 (BST) / 17:00 Europe, 60 minutes
Webinar Recording and/or Slide Deck
This event has passed, and a recording and/or slide deck is available for customers with a Jinfo Subscription.
If you have a Jinfo Subscription, please sign in here so that we can check your account:
If you are considering purchasing a Jinfo Subscription and would like to request guest access to view the recording, please contact us.
About this Webinar
Webinar title: A look at the data for benchmarking your information service
What's new at Jinfo?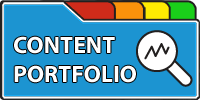 Improve your negotiation position, measure performance of your portfolio of external content, and communicate more effectively with stakeholders.
---
A Jinfo Subscription gets you access to activity-based content to move your projects forward, plus dynamic peer group discussions on meaty topics.