Maximising the strengths and minimising the weaknesses of organisational structure
Jinfo Webinar
11th July 2017
[Research Focus: Benchmark information roles - optimise your structure]
Description
The information services function has traditionally comprised of a centralised function, which ticked all the boxes of our three-legged stool: sources, technology and value.
However, our benchmarking research has highlighted a trend towards a more decentralised approach. The core functions of research services, content purchasing, knowledge management and (now) analytics may be placed in any one of a number of divisions - IT, HR, or even procurement.
There is no "correct" configuration for where information expertise should be placed in an organisation. Each has its pros and cons, and your strategy needs to be based on an understanding of what you can leverage - and what you need to counteract - in order to be most effective.
This Jinfo Webinar builds on the results of our benchmarking research to provide practical tips on:
Harnessing the strengths of your configuration
Minimising the weaknesses of your configuration
Addressing any fundamental challenges of the combination of structure and culture in your environment.
Webinars are open to licensed users on a Jinfo Subscription. Spaces are limited.
If you have a question about this event, or are unsure if you have a subscription, please contact us.
Date:
Tuesday, 11th July 2017 at 08:00 Pacific / 10:00 Central / 11:00 Eastern / 16:00 (BST) / 17:00 Europe, 60 minutes
Webinar Recording and/or Slide Deck
This event has passed, and a recording and/or slide deck is available for customers with a Jinfo Subscription.
If you have a Jinfo Subscription, please sign in here so that we can check your account:
If you are considering purchasing a Jinfo Subscription and would like to request guest access to view the recording, please contact us.
About this Webinar
Webinar title: Maximising the strengths and minimising the weaknesses of organisational structure
What's new at Jinfo?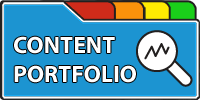 Improve your negotiation position, measure performance of your portfolio of external content, and communicate more effectively with stakeholders.
---
A Jinfo Subscription gets you access to activity-based content to move your projects forward, plus dynamic peer group discussions on meaty topics.