Future-proof your service by refocusing on higher-value work
Jinfo Webinar
12th September 2017
[Research Focus: Benchmark information roles - optimise your structure]
Description
A "future-proofed" information service is one that reinvents itself regularly. You can't succeed tomorrow based on the service promises of yesterday.
A common theme explored in Jinfo's current benchmarking research is the desire - and need - to focus information services as a strategic resource. But with a portfolio full of lower-level work, this shift can be difficult to achieve.
Join this Jinfo Webinar to get practical tips on:
Evaluating operations to identify lower and higher value work and the most critical stakeholder relationships


Activities and projects that enable you and your team to shed the lower-value activities and focus on the higher value


Creating and working towards a continuous improvement plan that keeps you focused on the needs of the future.
Webinars are open to licensed users on a Jinfo Subscription. Spaces are limited.
If you have a question about this event, or are unsure if you have a subscription, please contact us.
Date:
Tuesday, 12th September 2017 at 08:00 Pacific / 10:00 Central / 11:00 Eastern / 16:00 (BST) / 17:00 Europe, 60 minutes
Webinar Recording and/or Slide Deck
This event has passed, and a recording and/or slide deck is available for customers with a Jinfo Subscription.
If you have a Jinfo Subscription, please sign in here so that we can check your account:
If you are considering purchasing a Jinfo Subscription and would like to request guest access to view the recording, please contact us.
About this Webinar
Webinar title: Future-proof your service by refocusing on higher-value work
What's new at Jinfo?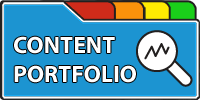 Improve your negotiation position, measure performance of your portfolio of external content, and communicate more effectively with stakeholders.
---
A Jinfo Subscription gets you access to activity-based content to move your projects forward, plus dynamic peer group discussions on meaty topics.