State of the industry for automation
Jinfo Webinar
23rd August 2018
[Research Focus: Benchmark information roles - Jinfo models of excellence]
Description
How can you use automation to better manage your workflow?
There are plenty of tools that promise to make our work lives easier and more efficient. But getting away from spreadsheets, emails and to-do lists is easier said than done. It doesn't necessarily mean a jump straight to machine-learning, AI or other newer technologies; there are robust and proven tools to help manage subscriptions, project management or enquiries.
In this webinar, Jinfo analyst Andrew Lucas presents highlights of this year's benchmarking research and editorial insights to showcase how information centres can harness AI and other tools to improve workflow and move from transactional to strategic.
Webinars are open to licensed users on a Jinfo Subscription. Spaces are limited.
If you have a question about this event, or are unsure if you have a subscription, please contact us.
Date:
Thursday, 23rd August 2018 at 08:00 Pacific / 10:00 Central / 11:00 Eastern / 16:00 (BST) / 17:00 Europe, 60 minutes.
Webinar Recording and/or Slide Deck
This event has passed, and a recording and/or slide deck is available for customers with a Jinfo Subscription.
If you have a Jinfo Subscription, please sign in here so that we can check your account:
If you are considering purchasing a Jinfo Subscription and would like to request guest access to view the recording, please contact us.
About this Webinar
Webinar title: State of the industry for automation

Related reports:
What's new at Jinfo?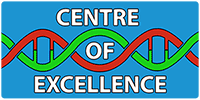 Latest in this Focus: Get started adapting the model to your environment with step-by-step guidance on practical activities for strategic planning. Define your own future where information is a strategic asset to your organisation.
---
What clients say about Centre of Excellence:
"My colleagues and I used your Known Fors activity, and we now have a vision as to who we are going to be. We already achieved ROI... a sincere thanks!" Director of Research and Information Services, international law firm
---
A Jinfo Subscription gets you access to activity-based content to move your projects forward, plus dynamic peer group discussions on meaty topics.