Measuring your service based on value and impact
Jinfo Webinar
12th September 2019
[Research Focus: Benchmark information services - progressing towards transformation]
Description
As an industry, we are moving towards improved measurement based on value and impact, rather than transactions. The best information teams are starting to generate metrics based on operational data; doing so successfully requires that they partner with their customers, suppliers and adjacent departments (like IT or HR).
In this webinar Jinfo research analyst, Rebecca Brizi, will present relevant findings from this year's Jinfo benchmarking research. She will also highlight how you might improve value and impact through strengthening your relationships with other departments, through being more strategic about services such as portfolio management, and how to us Jinfo's model of documenting the value chain.
Webinars are open to licensed users on a Jinfo Subscription. Spaces are limited.
If you have a question about this event, or are unsure if you have a subscription, please contact us.
Date:
Thursday, 12th September 2019 at 08:00 Pacific / 10:00 Central / 11:00 Eastern / 16:00 (BST) / 17:00 Europe, 60 minutes.
Webinar Recording and/or Slide Deck
This event has passed, and a recording and/or slide deck is available for customers with a Jinfo Subscription.
If you have a Jinfo Subscription, please sign in here so that we can check your account:
If you are considering purchasing a Jinfo Subscription and would like to request guest access to view the recording, please contact us.
About this Webinar
Webinar title: Measuring your service based on value and impact

Related reports:
What's new at Jinfo?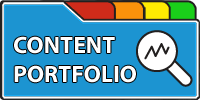 Improve your negotiation position, measure performance of your portfolio of external content, and communicate more effectively with stakeholders.
---
A Jinfo Subscription gets you access to activity-based content to move your projects forward, plus dynamic peer group discussions on meaty topics.