Interpreting the results of the Jinfo Survey: current awareness and intelligence 2020
Jinfo Webinar
7th November 2019
[Research Focus: Intelligence systems - intelligence 2020]
Description
What are the three vital components of an intelligence system? How can they work in harmony?
Join us for this webinar where we'll examine the interrelationships between:
Sources
Technology
User behaviour.
We'll draw on this year's research and models to highlight how you can balance these factors while meeting the needs of a wide range of users.
Webinars are open to licensed users on a Jinfo Subscription. Spaces are limited.
If you have a question about this event, or are unsure if you have a subscription, please contact us.
Date:
Thursday, 7th November 2019 at 08:00 Pacific / 10:00 Central / 11:00 Eastern / 16:00 (GMT) / 17:00 Europe, 60 minutes.
Webinar Recording and/or Slide Deck
This event has passed, and a recording and/or slide deck is available for customers with a Jinfo Subscription.
If you have a Jinfo Subscription, please sign in here so that we can check your account:
If you are considering purchasing a Jinfo Subscription and would like to request guest access to view the recording, please contact us.
About this Webinar
Webinar title: Interpreting the results of the Jinfo Survey: current awareness and intelligence 2020

Related reports:
What's new at Jinfo?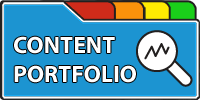 Improve your negotiation position, measure performance of your portfolio of external content, and communicate more effectively with stakeholders.
---
A Jinfo Subscription gets you access to activity-based content to move your projects forward, plus dynamic peer group discussions on meaty topics.