Moving from current awareness to intelligence
Jinfo Webinar
5th December 2019
[Research Focus: Intelligence systems - intelligence 2020]
Description
Is current awareness, with its traditional reliance on newsletters, still a valid way to think about the organisation's need to keep departments and individuals updated on breaking news, trends and research?
From our research, we see that there's a broader business need to create and use intelligence within a bigger, more diverse context. In fact, we increasingly see "current awareness" as a subcategory of the broader need for "intelligence".
Join us for this webinar where we'll draw on this year's research and the models we've developed. We'll demonstrate how you can start thinking about moving towards a service and platform that goes beyond third-party data and adds layers of analysis and insights from within, and outside, the organisation, along with opportunities for collaboration and discussion.
Webinars are open to licensed users on a Jinfo Subscription. Spaces are limited.
If you have a question about this event, or are unsure if you have a subscription, please contact us.
Date:
Thursday, 5th December 2019 at 08:00 Pacific / 10:00 Central / 11:00 Eastern / 16:00 (GMT) / 17:00 Europe, 60 minutes.
Webinar Recording and/or Slide Deck
This event has passed, and a recording and/or slide deck is available for customers with a Jinfo Subscription.
If you have a Jinfo Subscription, please sign in here so that we can check your account:
If you are considering purchasing a Jinfo Subscription and would like to request guest access to view the recording, please contact us.
About this Webinar
Webinar title: Moving from current awareness to intelligence

Related reports:
What's new at Jinfo?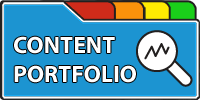 Improve your negotiation position, measure performance of your portfolio of external content, and communicate more effectively with stakeholders.
---
A Jinfo Subscription gets you access to activity-based content to move your projects forward, plus dynamic peer group discussions on meaty topics.