Risk assessment on information team management - capacity and sustainability
Jinfo Webinar
20th May 2020
[Focus: Risk Assessment]
Description
Effective team management will balance workflow and collaboration, while avoiding individual burnout. Jinfo's article "Risk assessment on information team management" identifies four components for review to confirm that you are managing risks associated with team management.
Review the worksheet in the article, and then view the 30-minute recorded webinar, in which our analyst walks through on how to complete the analysis of your team communication, collaboration, culture, and accountability. With our recommended structure, you'll make progress with an assessment and prioritisation of risks.
Webinar Recording and/or Slide Deck
This event has passed, and a recording and/or slide deck is available for customers with a Jinfo Subscription.
If you have a Jinfo Subscription, please sign in here so that we can check your account:
If you are considering purchasing a Jinfo Subscription and would like to request guest access to view the recording, please contact us.
About this Webinar
Webinar title: Risk assessment on information team management - capacity and sustainability

Related reports:
What's new at Jinfo?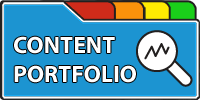 Improve your negotiation position, measure performance of your portfolio of external content, and communicate more effectively with stakeholders.
---
A Jinfo Subscription gets you access to activity-based content to move your projects forward, plus dynamic peer group discussions on meaty topics.