Risk assessment on information licensing - focus on use-cases
Jinfo Webinar
9th June 2020
[Focus: Risk Assessment]
Description
Describing use cases is an essential part of your information licensing strategy. Being able to explain not just that clients use a resource, but how it impacts their work is the difference between the right decision is foundational to assessing risk in your content portfolio.
See Jinfo's article "Risk assessment on information licensing". Then review this 30-minute recorded webinar for a walk-through of how to complete the risk assessment activity in that article. Completing this process will enable you to examine your skills and challenges with regards to the risk of information licensing and prioritise your action plan to address these risks.
Webinar Recording and/or Slide Deck
This event has passed, and a recording and/or slide deck is available for customers with a Jinfo Subscription.
If you have a Jinfo Subscription, please sign in here so that we can check your account:
If you are considering purchasing a Jinfo Subscription and would like to request guest access to view the recording, please contact us.
About this Webinar
Webinar title: Risk assessment on information licensing - focus on use-cases

Related reports:
What's new at Jinfo?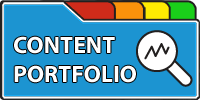 Improve your negotiation position, measure performance of your portfolio of external content, and communicate more effectively with stakeholders.
---
A Jinfo Subscription gets you access to activity-based content to move your projects forward, plus dynamic peer group discussions on meaty topics.