State of the Industry, 2021
Jinfo Webinar
5th January 2021
Description
Jinfo's 2021 "State of the Industry" overview covered the most important trends, themes and challenges information teams need to consider, including:
The "new normal" business environment, and how to remain agile

Market landscape for information products and services, including licensing trends

Next-generation information skills and capabilities

End-user empowerment + information expertise.
The recording of this 30-minute session, led by Director of Research Robin Neidorf, enables you to outline and clarify your own agenda for the year to deliver – and communicate – top value to your organisation.
Webinar Recording and/or Slide Deck
This event has passed, and a recording and/or slide deck is available for customers with a Jinfo Subscription.
If you have a Jinfo Subscription, please sign in here so that we can check your account:
If you are considering purchasing a Jinfo Subscription and would like to request guest access to view the recording, please contact us.
About this Webinar
Webinar title: State of the Industry, 2021
What's new at Jinfo?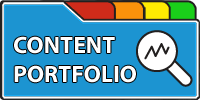 Improve your negotiation position, measure performance of your portfolio of external content, and communicate more effectively with stakeholders.
---
A Jinfo Subscription gets you access to activity-based content to move your projects forward, plus dynamic peer group discussions on meaty topics.